Energy Economics and Human Development
Learn about the economic development course that covers energy trade-off between environment and economic development.
Publisher:

NPTEL
Learn the basics of energy use and how to interpret an energy flow diagram. This energy economics and human development training course will explain the current energy trends and show you how to perform basic usage calculations. You will be taught about basic energy and its transformation into useful energy and also help you to get detailed knowledge of a country's energy security, The different parameters that affect the quality of life.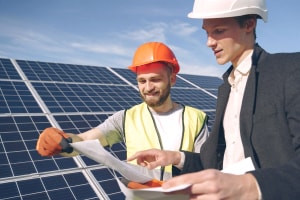 Duration

5-6 Hours

Accreditation

CPD
Description
This course focuses on the most important aspects related to the energy economy, energy systems, renewable and non-renewable energy resources and the environmental impact they have on society and economy.
The course begins with basic concepts such as the flow diagram, current energy trends, and presents three examples of the energy systems and energy use balances of three different countries. You will learn to perform analysis of different energy systems and the best way to develop energy systems, maximizing efficiency with affordable costs.
Later you will learn about the main elements related to the energy economy, its importance and usefulness to face the challenges that a world with sustainable energy systems implies for a good quality life. You will also learn energy economics and the viability of energy efficiency.
Start Course Now