Employer - Employee Law - Revised
Learn more about the law of agency and the relationship between principal and agency with this business course.
Publisher:

Christine Williams
This free online employee law course focuses on the law of agency. The law of agency is a very important concept in commercial law as it deals with contractual, quasi-contractual, and non-contractual relationships. With this course, you will learn that the law of agency involves a person, called the agent, who can act on behalf of another person, called the principal, to form a legal relationship with third parties.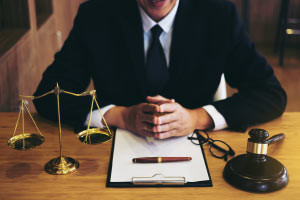 Duration

Hours

Accreditation

CPD
Description
This law of agency course will first introduce you to the relationship between the agent and principal. You will learn that the principal gives authority to the agent to act on their behalf. You will study the three types of authority a principal can give to an agent which are the actual authority, the apparent authority, and the ratified authority. You will also learn about agent obligations to a principal and the limits of agent authority.
You will then study the types of agency authority and learn the difference between apparent authority and actual authority. You will learn why a principal may need to pay for agency decisions even when there are no actual agency decisions. This course will also discuss how to save a failed agency delegation. You will also look into agent obligations and the limits of agent authority and also study corporate agency and partnership agency.
By the end of this course, you will have learned about incorporation requirements, costs, taxation, and liability. You will have studied the agency for a partnership and the duties of the board of directors and officers. You will also learn the consequences if board members do not do their job. Check out the course and enhance your knowledge of the laws behind businesses and corporations.
Start Course Now