Diploma in QuickBooks Pro 2017
Learn how to use QuickBooks® Pro to keep track of business accounts with this free online bookkeeping diploma course.
Publisher:

SimonSezIT
This diploma course shows you how to use the popular accounting program QuickBooks Pro. Whether you are an accountant, bookkeeper or small business owner getting acquainted with financial management, this course can empower you to take control of your professional needs like an expert. We explain how to make the most of this powerful software to keep track of business accounts, thus eliminating waste and maximizing profits.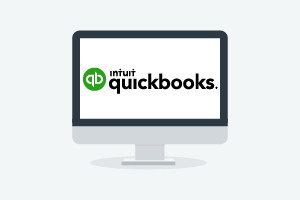 Duration

6-10 Hours

Accreditation

CPD
Description
QuickBooks Pro is an accounting software package aimed mainly at small- and medium-sized businesses that lets you take control of your professional financial management needs. This diploma course suits accountants, bookkeepers or owners of small businesses who are still acquiring financial management skills. We help you gain the confidence you need to make full use of this popular and easy-to-use accounting program to take control of business finances.
The course is taught by a QuickBooks Pro-certified professional trainer who uses step-by-step video tutorials to demonstrate the correct use of the software. We begin by showing you how to navigate the QuickBooks interface to create a company file and set up accounts. We explain how to process a payroll and work with items and inventory. We then study how to set up and pay sales tax while you work with customers and jobs. The course also breaks down how to create invoices, enter and pay bills, reconcile bank statements and back up your company data.
This diploma course suits anyone interested or already working in a field related to bookkeeping and accounting or those who want to handle their business' finances. QuickBooks is a powerful program that helps companies take control of income and expenses, targeting waste and finding opportunities. Earn this diploma to get ahead of the competition.
Start Course Now