Diploma in Neuro-linguistic Perspectives
Master your subconscious mind and emotions in order to become a powerful communicator, with this free online course.
Publisher:

NPTEL
While communicating with people, our emotions sometimes get the better of us, and that could be detrimental to our personal and professional lives. This course aims to guide you through the limitations that might be holding you back in your career or private life. By studying neurolinguistic perspectives, you will learn how to improve your relationship with yourself and others.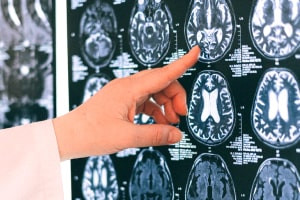 Duration

6-10 Hours

Accreditation

CPD
Description
You will begin this course on neuro-linguistic perspectives by understanding the definition of 'neuro-linguistic programming' (NLP) and its various building blocks. You will learn about the simple steps towards achieving well-formed outcomes and how neuro-linguistic programming can be applied in education and the health profession. This course shows you the components of the communication model of NLP, and explains its four pillars, demonstrating how they can be instrumental in maintaining excellent communication with other people.
Next, you will be shown useful NLP techniques and the various strategies for successfully moving through each stage of competence. You will also learn about the presuppositions of NLP and strategies of metacognition. Additionally, you will be exposed to the procedures of successfully persuading and negotiating with people. The course will teach you about the theories of emotions and how different emotions are expressed across cultures and genders. Lastly, you will learn about the effects of stage fright and the key ways to overcome it.
This course is for professional communicators, business-minded people or anyone looking to improve their communication skills. It will teach you about the various strategies to master your emotions in order to handle any eventualities that come your way. If you want to gain a vital edge that makes you a far more effective and powerful communicator, this course is for you. If you start this course now, you can become more confident in your ability to communicate today.
Start Course Now