NLP - Neuro Linguistic Programming - Your Ultimate Guide To NLP
Discover the theory behind how NLP works with this free online Neuro Linguistic Programming course.
Publisher:

Advanced Ideas
This free online Neuro Linguistic Programming (NLP) course will teach you how the link between the mind, language and behavioral patterns can be adapted to help build confidence, develop better communication skills and reprogram old ways of thinking. You will learn about 'modeling' and how by adapting the positive attributes of those you admire you can improve your self-esteem.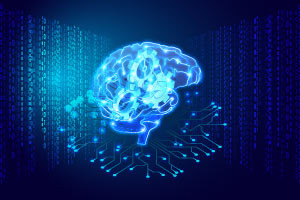 Duration

Hours

Accreditation

CPD
Description
This free online course, NLP - Neuro Linguistic Programming - Your Ultimate Guide To NLP will guide you through the simple methods of restructuring your thinking to enable you to build your self-esteem, social skills and confidence. NLP is founded on the basis that there is a connection between neurological processes, language and experience-learned behavioral patterns. By identifying how we think, speak and behave, we can reprogram our negative habits and establish positive and useful methods of dealing with situations. Do your patterns of thinking create self-doubt? Can you learn to identify the positive attributes of those you admire and implement them into your own thinking pattern? These are the questions this course will explore. By identifying negative problem areas in our lives, we can begin to rethink, restructure and remodel our thinking to become a more confident version of ourselves.   
The course will direct you through the foundation and history of NLP, which began in the 1970s. You will be introduced to the concept of modeling and how we can choose to adapt the skills and personality traits of others into our own lives. You will learn about the different types of modeling that exist and how you can implement these methods into your everyday habits. In addition to this, you will be taught about the three different learning styles and how by discovering your value systems you can determine why people do. The importance of language intensity will also be discussed and terms related to emotions such as "anchoring", "associated" and "dissociated" will be explored. How to build confidence will be addressed, along with techniques such as "scrambling" which will be used to help you diminish negative experiences in your past that may hamper the growth of your self-esteem.
The link between physiology and emotions will be explored along with the idea of focus management, and how this can help you to discover what you need from the world around you. This video-based course, led by Professor Paul Cline, is designed to help individuals who wish to reprogram their way of thinking and establish healthier, more positive linguistic and behavioral patterns. This course will be of interest to anyone who wants to learn more about how we can positively impact our body and our mind through the relationship that they have with one another. So why wait? Start this free online course today!
Start Course Now