How to Master NLP and the Law of Attraction
Learn how neuro-linguistic programming and the law of attraction can bring success in this free online self help course.
Publisher:

Sharon Bolt
This course combines two of the most powerful philosophies: the 'law of attraction' and neuro-linguistic programming (NLP). These two remarkable methods enable you to clear out the blocks and limitations holding you back and replace them with positive expectations that allow your ideal life to manifest easily instead. This course is for people who want more money, success, love, happiness and optimum health in their lives.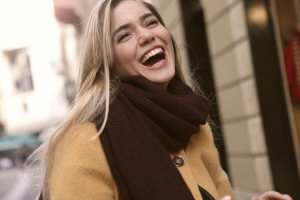 Duration

1.5-3 Hours

Accreditation

CPD
Description
Do you desire more money, success, love, happiness, optimum health and fun in your life? We have designed this course to combine two of the most powerful philosophies: the 'law of attraction' and neuro-linguistic programming (NLP) to help you reach your dream. Life becomes abundant, fulfilling and fun when you understand and work favourably with the law of attraction. Things you've wanted, sometimes for a long time, appear in your life as if by magic. These yearnings could be a promotion at work or a new idea for your business that brings great wealth. It could also be meeting your soul mate or healing a health issue. The world is your oyster and the possibilities are endless when you align with the law of attraction. On the other hand, NLP is great for overcoming fears and phobias, eradicating limiting beliefs and expectations and letting go of past memories that are holding you back.
During the course, you will gain the tools, processes and simple positive thinking and NLP techniques that will empower you to become the deliberate creator of your life. You will discover the three vital steps to getting everything you want with the law of attraction. The most important step is step number three. Getting this right positively changes your wealth, health, relationships and more. You will learn how to identify what beliefs are holding you back and then replace them with positive ones using NLP-guided meditations, which will align you with the success and wonderful experiences you crave. You will find out how to tune into your guidance system and discover how to work favourably with the law of attraction so that you start capturing what you want in as little as sixty-eight seconds of pure thought. You will also learn easy practices that will allow all the cooperative components (people, opportunities, chance meetings etc.) to come into your experience so that you manifest your greatest goals and desires - this is the law of attraction in action!
Additionally, this course explains why there is strong momentum in the negative stories you have been telling yourself and identifies the stories that have been keeping you stuck. You will learn how to slow this momentum down and replace it with new positive stories using the law of attraction and NLP processes. Plus, you will master the 30-day law of attraction process, which is an extremely powerful blueprint for you to create a life beyond your wildest dreams. By the end of this course, you will be able to identify where you have been self-sabotaging your dreams, often without realizing it, and how to let go of patterns that are not benefiting you. You will  have the tools that will allow your greatest dreams and desires to manifest. You will know how to deliberately create what you want in your life simply by applying the law of attraction and NLP strategies that you'll learn in this course. Imagine having the golden key to your dream life, seeing yourself having a magic wand and knowing that the world is your oyster? That's what you can look forward to after completing this course.
Start Course Now