Diploma in Design Thinking
Learn more about design thinking and powerful modern design tools with this free online design course.
Publisher:

NPTEL
This free online design thinking course will teach you the best process for creating and testing a new idea, or improving a product or service. Everyone has at some point encountered a problem with a product or service that didn't need to be there, and we'd often like to have a strong word with those who designed the solution. We can't fix the terrible designs of the past, but Design Thinking can teach you how to design better in the future!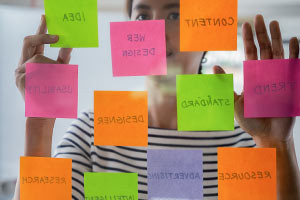 Duration

10-15 Hours

Accreditation

CPD
Description
This free online design thinking course will introduce you to people-centered design and problem discovery. You will learn about the seven mindsets for designers, how there is more to design than aesthetics, and the perceived value that people place on what they see. Next, you will learn how to examine and reflect on design problems. You will also study design research, design analysis, and how to generate ideas that will take the world by storm.

You will then learn how to create storyboards to visualize your concept and to help you with your design process. You will also learn about prototyping and how it can help your design development. You will then study usability testing, how and with whom it should be carried out, and how to debrief and record your results. Finally, you will learn about the design rationale and how to create a great pitch for your design.

Innovative products make our lives easier and save us a lot of time. This free online design thinking course will be very useful to professionals who are working, or want to work, in the areas of product and service design, and will guide them through the main techniques and methodologies that designers use during the design process. So why wait? Start the course today, and in a few short hours you'll have gained a fantastic new skill and set of knowledge!
Start Course Now