Diploma in Dairy, Food Process and Product Technology
Learn about the processes and emerging technologies applied to food products around the world in the free online course
Publisher:

NPTEL
This free online course on dairy, food process and product technology will be of great help to students who are interested in becoming food scientists and technologists. The course explains in great detail the basic principles and methods of food processing and preservation. There are food laws and regulations that have been put in place in countries around the world to ensure people are provided with healthy and hygienic food for consumption.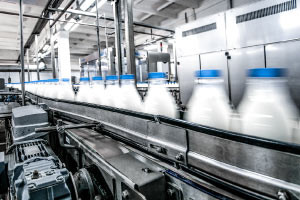 Duration

10-15 Hours

Accreditation

CPD
Description
This course begins by explaining the importance of food and how it is vital for the day to day activities of humans. The course describes the objectives of food scientists and technologists regarding processing of foods. You will learn about various preservation techniques that are still very much relevant in the food industry. You will learn about food additives, how they are very useful in maintaining nutritional quality of food and how they enhance stability by reducing wastage.
This course explains the advent of new processing and preservation technologies in the food industry along with the challenges being faced by these new technologies. You will gain a very good understanding of new preservation technologies like sterilization and pasteurization and how they are used in the inactivation of microorganisms in foods. You will learn about food laws and its trending nature around the world due to the liberation of trade as well as the increased frequency in importation and exportation of foods in and out of a country.
This free online course concludes by paying a lot of attention to milk and milk processing. You will learn about how milk is produced from the normal secretion of the mammary glands of mammals. This course also explain the techniques used in preserving milk and increasing its shelf life. You will learn about the relationship between animal fats and milk fats. This course will be very useful to you if you are working in the dairy and farming industry or you are aspiring to have a career in any of these industries.
Start Course Now