Diploma in Characterization of Construction Materials
Learn the characterization of construction materials, their behavior and mechanisms in this free online diploma course.
Publisher:

NPTEL
This free online diploma in the characterization of construction materials course will teach you about the science behind several techniques applied in using construction materials, and the structure and properties of the different types of materials. You will learn about the different types of construction material-based techniques and also learn how these techniques are applied and the mechanisms that govern the performance of these materials.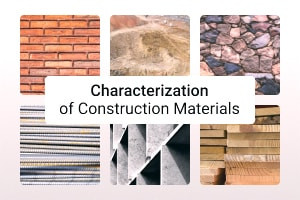 Duration

10-15 Hours

Accreditation

CPD
Description
In this free online diploma in characterization of construction materials course, you will first be introduced to calorimetry, which has to do with the study of cement and how it reacts when additives are added to it during cementation mixtures. Next, you will learn about X-ray diffraction, which is all about the crystalline phases that are found in different types of materials. This will lead you into how you can actually identify the different types of phases that are present and also quantify them using different types of methodologies.
Next, this free online course will teach you thermal analysis, which is about the removal of water from mixtures of two different materials to get a phase that is completely different. This course then introduces you to surface area measurement, where you will learn how to measure the fineness of the materials used in construction. Next is microscopy, which is a tool that is applied in all branches of materials studies. This leads you into image analysis which has to do with the interpretation of the images that you collect from microscopic techniques.
Lastly, this free online diploma course will further teach you about spectroscopy techniques in relation to construction materials. This will further lead you into mercury inclusion porosimetry which is all about assessment of the size of the pores in construction materials. By the end of this course, you will have a strong knowledge of construction materials characterization and its various applications. Grab this opportunity and start this course today.
Start Course Now