Data Analytics: Regression Analysis and Tests
Learn about the concept of regression analysis and tests in data analytics in this free online course on Alison
Publisher:

NPTEL
Regression analysis is a statistical technique used in data analytics for the estimation of relationships between a dependent variable and one or more independent variables. This free online course explains the classical methods used for predictions and classifications in data analytics. By the end of this course, you will become familiar with how regression analysis provided detailed insight that can be applied to improve products and services.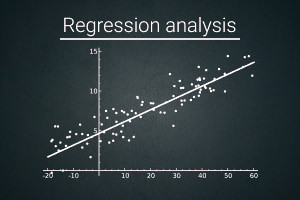 Duration

3-4 Hours

Accreditation

CPD
Description
Regression analysis is a powerful statistical tool, used in data analysis for the examination of the relationship between two or more variables. This free online course describes the confusion matrix and receiver operating characteristics curve that are commonly used in regression analysis. You will get to know how the classification matrix is used in sorting and determination on whether the predicted value matched the actual value. You will be introduced to receiver operating characteristics and how it is used for selecting a threshold.
This course explains the interpretation of different points in the receiver operating characteristics plot. You will learn about the process of model building and the general linear progression model. You will be introduced to the detection and modelling of curvilinear relationships. The course will also describe the use of python code for Reynolds' example and how linearity is commonly applied in generalized linear models.
Finally, you will get an insight into the test of independence using the investment ideologies. You will be able to use the Chi-square test with more than two proportions. The course will explain to you how to use python to test the independence of variables. You will also learn how to perform goodness of fit test for Poisson and for uniform distribution. If you are interested in acquiring knowledge on types of data and how to handle them, then this free online course on Alison is for you.
Start Course Now