Core Excel Skills For Accountants and Financial Professionals
Free Online Course on the Core Essential Excel Skills every Accountant or Financial professional should have
Publisher:

The Excel Club
In this Free online course, you will gain the core fundamental Excel skills that every accountant or financial professional should have. From logical tests and IF statements to Pivot tables and the new dynamic array functions. This course will teach you about key Excel features used by Accountants and financial professionals on a daily basis, giving you the skills and efficacy that are currently in high demand.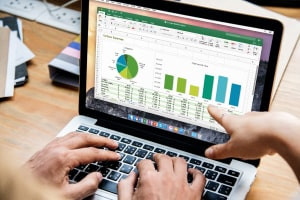 Duration

1.5-3 Hours

Accreditation

CPD
Description
Excel is the tool of choice for most Accountants and Financial professionals and having great Excel Skills can make a massive difference in your career prospects. However, many accountants and financial professionals are lacking the core fundamental Excel skills required to carry out daily tasks efficiently, effectively, and accurately. Skills such as Logical tests and IF statements, Lookups, and Pivot tables.
This course has been designed and developed by an accountant and focuses on the core Excel skills needed in the industry. Some of these skills are at a basic level, such as summing with criteria and using logical tests. However, some of the Excel skills are at an advanced level such as the use of Dynamic Arrays. Each of the topics covered in this course is a core skill for the job and knowing some of the newer features of Excel 365 will put you ahead of the curve.
This Free Excel course is a short course, and a basic knowledge of Excel is required before you begin. The topics covered in this course are Logical tests and IF statements, Lookup Formulas, summing with criteria, Working with tables, Pivot tables, Dynamic arrays. In this course, you will find workbooks to download so you can practice along, and you will also find some activities to complete.
Start Course Now