Introduction to Mobile and Cloud Computing
Learn about mobile communication, mobile technology, and cloud computing with this free online course.
Publisher:

NPTEL
This free online Introduction to Mobile and Cloud Computing course will teach you everything you need to know about cloud computing. Cloud computing was conceived of by Joseph Licklider in the early 1960s and has been growing ever since. With this course, you will gain a better understanding of IaaS, PaaS, and SaaS, online computing infrastructure in both hardware and software applications, and Internet and remote central servers.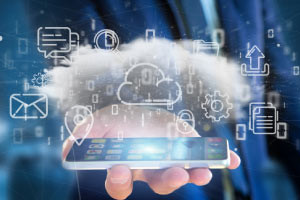 Duration

Hours

Accreditation

CPD
Description
This course will first explore mobile communication, including different devices such as phones, smartphones, phablets, and tablets. The course will also discuss the impact of wireless communication on mobile communication. Did you know that the world's first mobile phone call was made on April 3, 1973, when Motorola's senior engineer Martin Cooper called a rival telecommunications company and informed them he was speaking via a mobile phone? Not a bad way to rattle the competition.
Next, you will learn about Android, one of the most important mobile operating systems today. You will also learn about the functions and features of 4G Mobile Wireless WiMAX. Then, you will look closely at cloud computing and the services which it allows. Gmail, Yahoo mail, Facebook, and Hotmail are some of the most basic and widely used examples of cloud computing. You will learn more about them as you progress through the course.
Once you have completed this free online Introduction to Mobile and Cloud Computing course, you will have gained a much better insight into the development of mobile and cloud technology. The course will be of interest to anyone who wishes to learn more about mobile and cloud technology as well as for those looking to increase their knowledge of how software works and interacts with hardware. So, have a look at the course and dive into the world of mobile and cloud computing today!
Start Course Now