Building an Online Business
Learn how to set up an e-commerce, reviews, or social networking site with this free online business course.
Publisher:

Google
This free online building an online business course will teach how to build an online presence and use it to gain access to the millions of local, national, and international customers who are constantly searching, interacting, sharing, and shopping online. In the internet age every business needs to have an effective online presence, with this course you will learn how to start and grow your online presence into business success.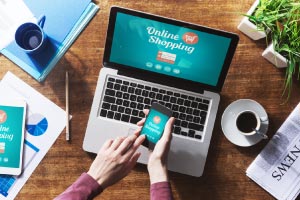 Duration

1.5-3 Hours

Accreditation

CPD
Description
This free online business course provides future e-commerce, review, and social networking site owners with valuable insights. It's not just about getting your business up and running. It's about creating a website that is easy to navigate, informative and has a domain name that is easy to remember. Doing so will ensure that your target market always comes back for more.
First, you will learn how to use the right design template and memorable web copy to make your business stand out from the competition. Next, you will be given an overview of the importance of having a presence on the mobile Web, and be shown some key methods for building this presence. The course will then show you how to attract an online target audience using modern and revenue-boosting tools.
This online business course is not just for new entrepreneurs. It is also beneficial for companies and organizations that want to make sure their existing websites are up-to-date with the latest trends when it comes to e-commerce, reviews, and social networking. After all, who doesn't want to attract more customers and get more sales when it comes to online businesses? So, start the course now and get the ball rolling on your future online business!
Start Course Now