Biology - Evolution and Genetics
Gain a better understanding of evolution, natural selection and genetics in this free online course.
Publisher:

XSIQ
This free online course teaches you all about evolution and genetics. You will learn about natural selection, human evolution, chromosomes and mutations, and genetic inheritance. The course also delves into the realm of DNA science and gene technology and the implications such work may have on the world. This course will be of great interest to anyone who wants a career in the field of genetics, so don't delay, start your learning journey today!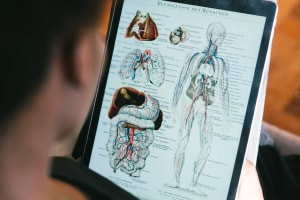 Duration

3-4 Hours

Accreditation

CPD
Description
This course will first introduce you to evolution and genetics through a number of different topics. You will begin by studying natural selection and evolution before moving on to look specifically at human evolution and the two main theories for the origins of modern humans. You will also study some of the different patterns of evolution and the process of dating fossils.

You will then move on to learn about mitosis, the process of meiosis, and population genetics including pedigrees, inheritance, Gregor Mendel's fundamental laws of inheritance, and mutations. You will also learn about gene technology including the implications of gene technology, DNA science, and gene expression. You will also study gene mapping and how to calculate the map distance of genes.
The study of evolution and genetics is important not just for those who are in the field of science but for everyone who wants to better understand how the planet as it is today came to be and where it might go as gene technology and DNA science continues. So if you want to further your understanding of the world around you or begin a career path into worlds such as evolutionary biology then make sure to start your learning with this free online course today.
Start Course Now