Basics of Virology
Learn more about viruses, their structure, viral genome as well as how viruses replicate and affect human health.
Publisher:

Columbia
This free online basic virology course will help you understand the many types of viruses. You will learn about virus infection, virus replication, mutation and the affects they have on human health. Next, you will be learning about virus structure, viral genomes and genetics. By the end of this basic online virology course you will be able to understand how viruses attack and infect the human body.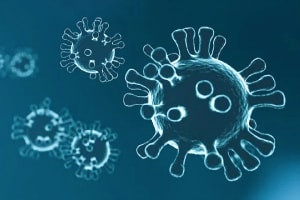 Duration

1.5-3 Hours

Accreditation

CPD
Description
This free online Virology course begins by outlining an extensive definition of a virus. You will learn about the history behind the existence of viruses as well as about various types of viruses and their properties. Next, you will learn about the virus infectious cycle, how to measure the intensity of viruses in the infectious cycle and how to measure infectious and non-infectious particles. Then, you will be learning about virions, various virus entry pathways, virus fusion and the entry of viruses through fusion in the endosome membrane.
Furthermore, this free online basic virology course will teach you about viral genomes and genetics as well as about the genetic information of viruses and their genetic code. You will also learn about the seven genome types, structure of virus genomes and virus replication schemes. Next, you will explore the structure of a virus, various components of a virus and the role of the virus protein shell in protecting the genome. Rules for assembling viruses known as symmetry rules as well as the structural similarities and differences of various viruses will also be thought in this online course.
Studying this free online course, you will learn the fundamentals of virology which will be of great help for anyone interested in understanding how viruses function. This basic virology course is also very helpful for anyone in the health sector and who wishes to have a deeper understanding of virus structure, viral replication, as well as viral infection cycle. Enroll in this online course and start learning about viruses today!
Start Course Now