Diploma in Authors of Global Literary Movements
Explore literary movements and great books by famous authors from around the world in this free online course.
Publisher:

NPTEL
This free online world literature course examines literary works by Salman Rushdie, Jhumpa Lahiri, Gabriel Garcia Marquez, T.S. Eliot, Jean Paul Sartre, Sylvia Plath, Alice Walker, J.D. Salinger, Vijay Tendulkar, Christopher Marlowe, Ryūnosuke Akutagawa, Virginia Woolf, Franz Kafka, Nikolai Gogol and F. Scott Fitzgerald. We trace the connections between their work until you can analyze literary movements, their meanings and their contexts.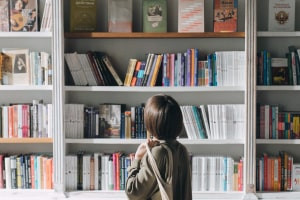 Duration

10-15 Hours

Accreditation

CPD
Description
This free course on world literature examines how literary movements resonate with contemporary historical, socio-cultural and political issues. We study examples from the USA, England, Japan, India and many other countries and cover masterpieces of world literature, which weave the intricacies of society into engaging tales of ambition, love, hope and disenchantment. We explain the effect of each work's historical or political context on its narrative. We begin with Rushdie's 'Midnight's Children', a story of a nation retold from a personal perspective, which we analyze as political allegory. Then comes Lahiri's short story 'The Third and Final Continent' and its depiction of diasporic experience before we study the narrative style and subtle messages of Marquez's short story 'Balthazar's Marvellous Afternoon'. The course then deconstructs Eliot's 'The Waste Land', which is an iconic Modernist poem famed for its complexity.
We then move on to Sartre, a French philosopher whose story 'The Wall' enjoys canonical status as it poses troubling timeless existential questions. Sylvia Plath's feminist poem 'The Applicant' describes men becoming victims of social pressure and we examine its intersection of the personal and the political. Alice Walker defined 'womanism' and we trace its thread through her writings on culture, heritage and stereotypes. This brings us to Salinger's 'Catcher in the Rye', a landmark feature of American popular culture, followed by Tendulkar's play 'Silence! The Court is in Session'. Then we explain why Woolf's short story 'Solid Objects' is considered one of the defining texts of Modernism.
This course can deepen your appreciation of historical racial heritage and forms of theatre that appeal to collective responsibility by navigating such themes in Marlowe's 'Doctor Faustus' and Akutagawa's 'In a Grove', which evokes the samurai code of honour. What makes Kafka's novella 'The Metamorphosis' so famous? Why is Gogol's short story 'Diary of a Madman' considered a 'classic'? We answer such questions as we delve into each text to understand why they still matter. Desai's novel 'The Inheritance of Loss' addresses the controversial consequences of globalization, Melville's short story 'Bartleby the Scrivener' documents alienation and Fitzgerald's novel 'The Great Gatsby' challenges the idea of the 'self-made' man. Studying this vast and varied collection of modern fiction widens your literary perspective and provides you with the ability to analyse words and thoughts, an almost universally useful life skill. Any book lover will enjoy these world-class stories that add to your knowledge and understanding of the human experience. Sign up now to cross time and space and enter a magical world of stories from many shores.
Start Course Now