Authors of Global Literary Movements
Learn about literary movements from different parts of the globe in this free online course on world literature.
Publisher:

NPTEL
This free online course on world literature will describe a range of literary works of S. Rushdie, J. Lahiri, Gabriel Marquez, T.S. Eliot, Jean Paul Sartre, Sylvia Plath, Alice Walker, J.D. Salinger, Vijay Tendulkar, Christopher Marlowe, R. Akutagawa, Virginia Woolf, Franz Kafka, Nikolai Gogol and F. Scott Fitzgerald. What connects their works? You will learn this and more as you are enriched with the basic skill to analyse literary movements.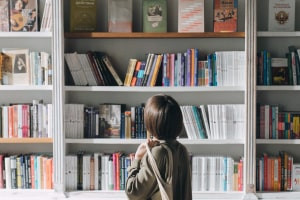 Duration

10-15 Hours

Accreditation

CPD
Description
This free course on literature examines how literary movements resonate with the historical, socio-cultural and political issues in the USA, England, Japan, India, and many other countries. You will be introduced to some masterpieces of world literature, which weave the intricacies of society into engaging tales of ambition, love, hope and disenchantment. Throughout the course you will learn about the historical or political context of each narrative. Salman Rushdie's 'Midnight Children' is a story of a nation retold from a personal perspective. You will analyse why it is seen as a political allegory. Jhumpa Lahiri's short story, 'The Third and Final Continent', expresses diasporic experience and you will learn how to interpret its theme. You will also study the narrative style and the subtle messages in 'Balthazar's Marvellous Afternoon', a short story by Gabriel Garcia Marquez. 'The Waste Land' by the American poet, T.S. Eliot is an iconic modernist poem, known to be a difficult text of 20th-century literature. You will learn why.
Jean Paul Sartre was a French philosopher, whose story, 'The Wall' enjoys a canonical status. Sylvia Plath's feminist poem, 'The Applicant' also describes men becoming victims of social pressure. You will learn how to analyse the existential questions raised in 'The Wall' and outline the ways in which the personal and the political intersect in 'The Applicant'. Alice Walker, an American feminist author, defined 'womanism' and you will study how she has narrated about culture, heritage and stereotypes. You will learn about one of the novels that defined American popular culture and remains a landmark to this day, 'Catcher in the Rye' by J.D. Salinger. You will learn to assess the role of literature in bridging the gap between protest and democracy and understand their intrinsic link. Vijay Tendulkar's play, 'Silence! The Court is in Session' will also be discussed in this course to appreciate its significance as a world literature. You will learn why Virginia Woolf's short story, 'Solid Objects' is considered one of the absolute statements of her modernist ideas.
In this course, you will learn about, both the appreciation of historical racial heritage and the forms of theatre that appeal to collective responsibility. You will also study the play by Christopher Marlowe, 'Dr. Faustus' and Rynunosuke Akutagawa's work, 'In a Grove' which describes the notion of the role of honour in the samurai codes. What makes Franz Kafka's novella, 'The Metamorphosis' interesting? Why is Nikolai Gogol's short story, 'Diary of a Madman' considered significant? You will get answers to these questions as you progress through the course. Kiran Desai's novel, 'The Inheritance of Loss' addresses the consequences of globalisation. You will learn to recognise these and more in the course. Herman Melville's short story, 'Bartleby the Scrivener' will also be discussed and you will study the cultural and economic perspectives in the idea of the self-made man in F. Scott Fitzgerald's novel, 'The Great Gatsby'. The study of this vast and varied collection of modern fiction will widen your literary perspective and provide you with the aptitude to analyse words and thoughts objectively. This skill will be useful if you are a student, a researcher or in the field of media and communications. As a book lover, you will enjoy the stories and add some more facts in your repertoire of knowledge. So, why wait? Enrol now to enter the magical world of stories.
Start Course Now