Applied Psychology - Matching Marketing Strategies to Consumer Personalities
Learn how to match matching marketing strategies to consumer personalities with this free online course.
Free Course
When it comes to marketing strategies, one size certainly does not fit all. Instead, it is essential that all marketers match their strategies to the personalities of their unique users. This free Applied Psychology - Matching Marketing Strategies to Consumer Personalities course will introduce you to the psychological aspects of consumer personality and why consumers generally buy products and brands whose 'brand personality' matches their own.
Take this certificate on your own.
Start now and learn at your own pace.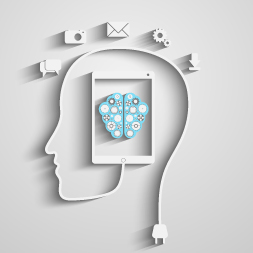 Description
The course will start by introducing you to the nature of personality in general. You will first learn about the differences between personality types and personality traits. You will then review the ideas of self-concept and self-image and see how these help shape each consumer's personality. Next, the course will introduce you to important theories of personality developed by professional psychologists, so that you can back up your practical knowledge with a solid theoretical base.

The course will then teach you how marketers can adapt these theories during the design, development and implementation of marketing strategies. This will involve clear and step-by-step lessons on the most important stages included in a professional process of marketing management. You will also be shown precisely how a consumer personality is researched, mapped, and actioned, so that you will finish the course with truly practical skills.

If you are an aspiring marketing professional who would like to learn more about consumer personality, this is the course for you. By the end of the course, you will have a stronger understanding of consumer behavior that will help you and your marketing team design more effective and efficient marketing strategies. This will be a real boost for your career. So why wait? Start your next learning journey, today.
Start Course Now
h