Advanced Diploma in Biomolecules: Nucleic Acids and Peptides
In this free online course, you will learn about various biological molecules and their role in diseases and treatment.
Publisher:

NPTEL
This free online course on Biomolecules reveals many secrets about nucleic acids, peptides and carbohydrates, both natural and artificial. You will learn where and how different biomolecules are produced naturally as well as how they can be replicated or synthesized in the laboratory, with or without variations. You will also learn about the various modern techniques in Chemical Biology for the diagnosis and treatment of diseases.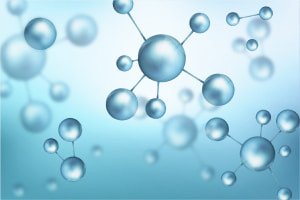 Duration

20-30 Hours

Accreditation

CPD
Description
This free online course on Biomolecules discusses in detail the properties, synthesis and interactions of essential nucleic acids, peptides, carbohydrates and other biomolecules, both natural and synthetic, including their medicinal uses through clever biochemical techniques. It begins by discussing nucleic acids and proteins, which are essential to the understanding of DNA and its nucleobases. The discussion then moves towards the synthesis of artificial nucleobases as well as natural nucleobases and nucleotides, DNA replication, DNA sequencing, PCR, DNA damage, mutations, and cancer.
The second part of the course focuses on protein synthesis from DNA, the process of transcription, translation, and the genetic code. The discussion moves on to protein sequencing methods, organic synthesis of peptides and their application in therapeutics. Next, you will get to learn about the modern techniques in Chemical Biology for diagnosis and treatment of diseases. This includes molecular probes, PNA and LNA. You will also learn about the chemistry of carbohydrates, the synthesis of various sugars and their nanoparticles and how carbohydrates can be used as biomolecular probes.
This is a video-based course presented by a renowned teacher of biochemistry and will be immensely useful to anyone who wishes to pursue a career in chemistry, biochemistry, medicine or pharmaceuticals. The course provides valuable insights into historical as well as modern trends in bio-chemical research and laboratory techniques. Why wait? Start today and enhance your knowledge of biomolecules and their usefulness.
Start Course Now