Advanced Chemistry - Organic and Analytical Chemistry
Learn about the some advanced principles and concepts of chemistry with this free online course.
Publisher:

XSIQ
This free online advanced chemistry course will give you a strong overview of a number of areas in the field such as organic and analytic chemistry, elements, electrons, nuclear fusion and fission, energy conversions, electrochemistry, and food chemistry. This course enables you to build on your knowledge and will be of great interest to anyone who wants to study and work towards a career in science. So don't delay, start your learning today!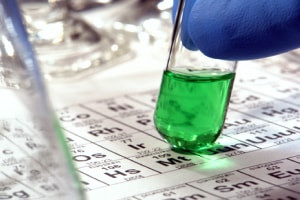 Duration

3-4 Hours

Accreditation

CPD
Description
This free online Advanced Chemistry - Organic and Analytical Chemistrycourse begins with a look at organic and analytical chemistry. You will begin by learning about the MOLE concept before moving on to study volumetric analysis and analysis by chemical reaction. The course then moves on to an explanation and study of analytical chemistry, equilibrium and the dissociation constants of weak acids. You will also learn about Le Chatelier's Principle, precipitation reactions and rates of reaction as well as gravimetric analysis and industrial chemistry.
The course then moves on to its advanced chemistry module, in which you will begin studying the origin of elements. You will then move on to learn about atomic theory and its development before turning your focus to electrochemistry, the production of aluminium and energy conversions. Finally, the course reaches its conclusion with the study of digestion and food chemistry.
Proficiency in science is a skill that opens up exciting and high-paying jobs and careers around the world. This advanced chemistry course is a great way for anyone with a basic knowledge of the subject to continue their learning. You can use this knowledge as a base to work towards an exciting career in the sciences or simply to know more about the world around us and how it works. So make sure to start your next exciting learning adventure today!
Start Course Now