Acoustics: Metamaterials and Membranes
Learn how acoustic metamaterials and membranes influence environmental noise in this free online course.
Publisher:

NPTEL
This free online metamaterial applications course introduces you to acoustic membranes and how these help control and influence environmental noise. This course will teach you about acoustic fundamentals, design principles of acoustic metamaterials and the fundamentals of membrane vibration and density. This is an excellent opportunity to learn more about these materials and how they are used recreationally and in industry.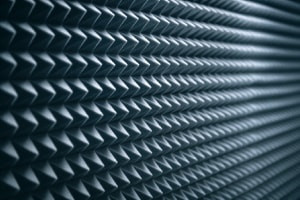 Duration

3-4 Hours

Accreditation

CPD
Description
This free online course on Acoustic Metamaterials and Membranes introduces you to the study of acoustic principles and applications to help control environmental noise. The study of electromagnetic waves and acoustic waves dates back centuries. In this regard, acoustic metamaterials which are materials that are designed to manipulate soundwaves, are of prime importance.
Next, you will learn the mass frequency law and the exceptions to it. You will also learn the Limitations of conventional acoustic materials. You will explore what acoustic metamaterials are and their bulk acoustic properties. You will learn the effective mass densities and principles of the metamaterials. These have the potential to impact areas such as machinery noise control, frequency filtering, speech transmission technology, acoustic imaging and cloaking.
Finally, the course covers the topics such as membrane negative effective mass densities and vibration response. It will introduce you to the different Unit Cell types and the different classifications and effects of them. By studying this course, you will have a distinct advantage in understanding these latest materials and how they can be applied.
Start Course Now