Soap Making Masterclass
This free online course teaches you to make soap from scratch, using easy to find ingredients and equipment.
Publisher:

One Education
It is possible to make your own bar of soap and you can learn how in this free online course. You will learn the basics of soap making, the chemical reaction, types of soaps and the ingredients used. You will get step-by-step guidelines on making some unique floral and medicated soaps with flowers, herbs and fragrances. Learn this art and you can use or gift handcrafted soaps. You may also start your own soap making business.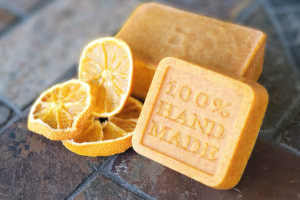 Duration

1.5-3 Hours

Accreditation

CPD
Description
Is soap making a skill? It is, and it can also be a complex art to master. In this masterclass, you will learn the art of soap making with a detailed explanation of the science behind it. This will give you the confidence to get started. You will learn to make a useful product which can be either used, gifted or sold. In the first module of this course you will first learn about the science behind making soaps. What is lye? What is the process of saponification? The videos will explain these facts and you will also learn about the concept of pH, which is useful to test the safety of a soap. Soaps can be used for various reasons and be available in various shapes, sizes, or fragrances. You will become familiar with the wide range of soaps that can be handcrafted. What are the ingredients used in a soap? Is natural soap another name for organic soap? Some basic ingredients like lye, oil and fatty acids are used to make soaps. Other ingredients like herbs, flowers, fragrances, or clay are used to enhance and customise a soap.
What do you need to start making your own soap? You do not need specialised equipment to make soap. In the next module of this course you will learn about soap making equipment and how to set this up. You will become familiar with the essential tools and some useful extras for making soap. Further on, you will get some standard recipes for soaps that are not very common. These are special soaps and also the ones that are inspired by food. Then there are many methods of making soaps. The range of methods that have been explained starts with the easiest method and ends with the hardest process of saponification. You will learn about this art with step-by-step explanations and colourful visuals. As you are introduced to soap making techniques by the end of the second module you will be quite ready to make your own basic soap.
Finally, you will be making your own soap bar by trying some unique combinations of flowers like rose, calendula, violet and geranium. Many more recipes for making floral and medicated soaps are included in the last module of the course. This will be a promising start to practising a new art. You will go through some useful tips and tricks, do's and don'ts and safety guidelines associated with soap making. Some common problems have been addressed in the troubleshooting section. Those are quite exhaustive and cover a wide spectrum of issues like your soap becoming too thick or oily. This masterclass will equip you with essential know-how to handcraft soaps made with natural elements. There is a rising demand for such soaps. So, you may have the option to master this art not just as a hobby or for personal use but to start a small-scale business. Those looking to start a career in soap making will also derive benefit from this course. Enrol today in this free online course.
Start Course Now