Skills for Being an Inspirational Leader
Discover the hidden secrets of successful leaders and improve your ability to lead with this free online course.
Publisher:

Chris Croft Trainings
Leadership cuts across all disciplines and spheres of life but truly good leadership seems to be lacking in most organisations. This course will provide 25 real-life, proven, practical leadership skills from a renowned international speaker and author. The knowledge embedded in this course could propel you from being an ordinary leader to the most outstanding inspirational leader with the best team in your organisation.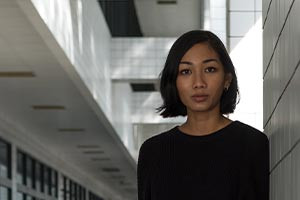 Duration

1.5-3 Hours

Accreditation

CPD
Description
Would you like to make a lasting impact and guide others? This course will teach you some tested and successful inspirational leadership skills that will enhance your talents as a leader. Quality leadership is an advantage in growing businesses and builds people's morale. Learn the difference between managing people, leading people and being an inspirational leader. Good motivation is lacking in most workplaces, and this is a requisite factor for building a long-lasting legacy in people and their work environment. You can fire people up when they are motivated. This course will teach you how to turn simple actions into instruments of outstanding leadership quality, called transactional leadership. Being a role model comes with its responsibilities. When you inspire others, they will always watch what you do, whether good or bad. Discover the most effective methods to be a good leader through efficient and productive communication. Did you know that effective communication involves listening as well as talking? Investigate how to put time and effort into your contact with people. This course will teach you methods of communication, as one of the communication bottlenecks is the lack of information. A good communicator must amass a wealth of knowledge, so become obsessed with information. Study the art of listening to become effective at your job. When people feel you are listening, they feel appreciated and valued.
In this course, you will study Maslow's hierarchy of needs and how you can apply it to your team. When people are insecure, they don't give their best. Learn how to be supportive and build trust in the people you're leading. We will teach you to master consistency; an inspirational leader should be steady and not vary in disposition. Discover how to treat everyone equally and motivate them by making them feel important. In this course, you will also learn how to get the best out of people by delegating duties and instilling the 'you can do it' belief in them. Examine the technique of the freedom ladder to delegate responsibilities. We will explain how to coach and empower people to achieve their maximum output. We will demonstrate how to draw a motivational audit periodically to keep everyone happy and build a team. Learn the art of taking ownership of problems and finding ways to solve them. Most importantly, you will learn not to use money as a motivator. 
We have designed this course with practical steps you can take to become a great inspirational leader. These include valuable life experiences of managers and leaders in different organisations at different times and places. Studying this course will equip you with leadership skills you can apply anywhere opportunity beckons. This course is for anyone aspiring to be a great inspirational leader and managers who want to metamorphose from being mediocre to being brilliant!
Start Course Now