Nursing Studies - Clinical Skills: Caring for Cardiovascular Patients - Revised
Learn the key clinical nursing skills and techniques used to care for patients with cardiovascular problems.
Publisher:

MEDCoE
This free online course will teach you the knowledge and skills necessary to provide effective clinical care to patients who are suffering from cardiovascular diseases. You will study the anatomy and physiology of the cardiovascular system and the role that each organ plays within it. You will also learn the most common factors that cause these organs to become diseased and the common complications that can arise after cardiovascular surgery.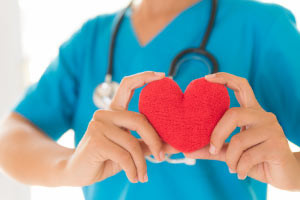 Duration

Hours

Accreditation

CPD
Description
"The primary role of a nurse is to care for individuals and support them through health and illness. This course will first discuss how nurses can develop a positive relationship with patients. It will then teach you the anatomy and physiology of the cardiovascular system. You will then learn the general preparatory measures that must be taken prior to cardiovascular surgery. This course will also discuss the symptoms and causes of a range of cardiovascular system disorders.
The first 48 hours following cardiovascular surgery are the most critical, and a high degree of alertness and skill in nursing care are essential if complications are to be prevented. This course will teach you the preoperative and postoperative strategies that can be used to ensure patients have a successful surgery and recovery. You will learn the signs and symptoms of a range of complications of cardiovascular surgical procedures and their implications for the care administered by a nurse.
By the end of this course, you will learn the diagnostic procedures that can be used to assess whether or not a patient is suffering from a cardiovascular disorder. You will also learn how diet and exercise can be used as tools to help patients recover from cardiovascular surgical procedures. These are skills and knowledge sets that can really help you assist patients to the best of your ability. So, check out the course today, and start developing some really important skills."
Start Course Now