Microservices Architecture for Absolute Beginners
With this free online course learn the concept, building blocks and key advantages of Microservices Architecture.
Publisher:

Idan Gabrieli
This online training introduces a new innovative software development style called Microservices Architecture. Microservices are replacing the traditional approach of designing, developing, and maintaining a software code as one giant monolithic application. As applications are now moving to the cloud, a new approach is needed. Micro-services are the building blocks for creating the next generation of cloud-native applications.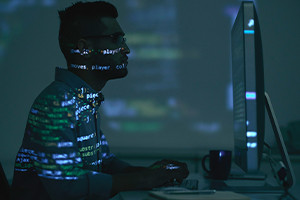 Duration

1.5-3 Hours

Accreditation

CPD
Description
Data is everywhere. Data is the fuel being used to power-up remarkable technologies and end-less types of applications around us. If the data is the fuel, then the software code is the engine using this fuel. You can't run the engine without high-quality fuel. The software should be able to interface with many types of data sources, store and handle massive data volumes, provide a great user interface to end-users, and automatically analyse and find useful patterns inside the collected data. That's the fundamental idea of utilizing big data for a variety of uses.
Until recently, many enterprise-level applications were designed, developed, and maintained as one giant monolithic application. A monolithic application has a once or twice a year software release cycle. Every minor update requires building, testing, and deploying all application modules as one package. This traditional legacy development approach is not good enough for the required agility of a fast-changing business landscape. The market demand is shifting to shorter release cycles. Software updates should be released and deployed in weeks, days, and even hours according to the up-to-data business requirements.
As you can guess, the solution is about moving to a new software development style which is called a microservices architecture. Microservices are changing the fundamental approach for developing applications and for creating cloud-native applications. This training is designed to provide you with a solid theoretical understanding of the micro-services concept, core building blocks, architecture, key advantages and challenges.
Are you ready to join the Microservices Revolution?
Start Course Now