Management Information Systems
Understand key concepts and knowledge on management information system hardware, organizational information security.
Publisher:

Saylor Foundation
This free online course on management information systems sheds light on information system hardware, software, network communication and system security. The course expounds more on organizational network communication and information security tools and measures. By the end of the course, you will be able to describe organizational network communication and measures for ensuring information security.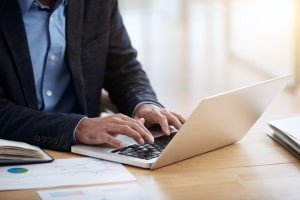 Duration

3-4 Hours

Accreditation

CPD
Description
This course begins with a general introduction to information systems hardware and software components. Followed by an introduction to networking and communication with a brief history of the Internet. Followed by a discussion on some notable evolutionary phases such as the dot-com bubble, web 2.0, and the growth of broadband. A comparative description of the Internet and the World Wide Web is also done. It then follows with a discussion on Wi-Fi and mobile networks coupled with an elaboration of bluetooth technology and voice over IP(VoIP) protocol. This is followed by a section covering organizational networking. Followed by a brief comparison of Local Area Networks (LAN) and Wide Area Networks (WAN) and their role in organization networks.
The course also goes ahead to discuss the CIA Information Security Triad. Followed by an explanation of the three key elements in organizational information security: Confidentiality, Integrity and Availability. It then goes ahead and explains tools for ensuring information security. This is then followed by a discussion on information backup, firewalls and how they protect from external intrusion and the importance of ensuring physical security of hardware and organizational networks.Finally the course touches on organizational security policies, personal information security measures and mobile device information security.
This course explains the rise of network and communication within organization, it also emphasizes the need for measures to ensure information security and integrity within the organization. By taking this course you will be in a position to explain the rapid adoption of internet and network communication and how information security is achieved amid a thriving global intectonnestion of devices. This course is best fit for anyone who wishes to learn more about organizational network communication and information security.
Start this interesting learning journey, today.
Start Course Now