Major Filmmakers of New Hollywood
This free online cinema course explores the origins of New Hollywood and introduces you to its major filmmakers.
Publisher:

NPTEL
Let us transport you back to the late twentieth century and the anti-establishment and free-spirited world of New Hollywood cinema in this free online course. We examine the socio-cultural and political roots of the movement, its rise and finally its fall. We analyze the works of major filmmakers of the 'Hollywood Renaissance' to enrich your understanding of the evolution of film as this era still defines what we see on the silver screen.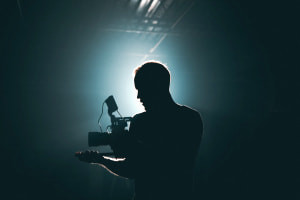 Duration

3-4 Hours

Accreditation

CPD
Description
New Hollywood is also referred to as the 'American New Wave' or the 'Hollywood Renaissance' and refers to an American cinematic movement spanning the period from mid-1960s to the early 1980s. This course introduces you to a new generation of new famous filmmakers, including Martin Scorsese, Roman Polanski, Dennis Hopper, Steven Spielberg and George Lucas. We lay out the socio-cultural and political factors that led to the emergence of this movement, such as the Vietnam war, the 1968 Democratic Convention and the political assassinations of Dr Martin Luther King Jr and the Kennedy brothers. We establish the influence of European cinema and motorcycle clubs on the new genre, which took on an anti-authoritarian voice. Producers became more open to new forms of storytelling amid the development of hand-held cameras and other cheap, lightweight equipment. These factors combined to create New Hollywood.
We pay close attention to several major films of this era, including 'Easy Rider', 'Bonnie and Clyde', 'The Graduate', 'The Conversation', 'The Last Picture Show', 'Targets', 'M*A*S*H', 'McCabe and Mrs Miller', 'Nashville', 'Two Men and a Wardrobe', 'Rosemary's Baby', 'Frantic', 'All the President's Men', 'Jaws', 'Star Wars', 'Manhattan'. The directors of New Hollywood enjoyed more power and prestige than their predecessors and aspired to be 'auteurs', commanding respect as artists. Some of these directors made films to pay homage to one of the greatest auteurs: Alfred Hitchcock. This course discusses the works of key directors, such as Hal Ashby, William Friedkin, Paul Schrader, Martin Scorsese and Roman Polanski. We explain the evolving socio-cultural trends that fed contemporary American society's appetite for creepy tales of demonic possession to explain this period's embrace of themes of pessimism, horror and paranoia.
This course examines the idea of 'high concept' films such as the 'Ocean's Eleven' series, 'Mission Impossible' and the James Bond movies. Lastly, we study the works of Steven Spielberg and George Lucas and argue that 'Jaws' and 'Star Wars' began the decline of New Hollywood. We outline the reasons for that decline and identify the relevant external cinematic dynamics as changes in technology and the social and political landscape affected audiences' tastes. This course suits anyone interested in cinema and movie buffs and students of film studies can benefit from our analysis of the ongoing influence of New Hollywood. It can help writers and anyone working in media and communications to appreciate how today's popular culture was established, thus honing their ability to tell today's stories.
Start Course Now