Advanced Diploma in Film Studies
Study the key concepts of cinema and analyze the work of major filmmakers in this free online advanced diploma course.
Publisher:

NPTEL
Get a historical overview of cinema and study the work of major filmmakers and their contributions to movies in this free online course. The material covers the fundamental principles and practices in film-editing techniques, colour theory and canonical texts. You will study French, Italian, Japanese and American cinema and learn about auteur theory, expressionism and key concepts of different genres in cinema.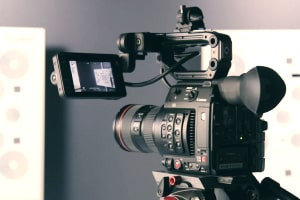 Duration

20-30 Hours

Accreditation

CPD
Description
Are you ready to be introduced to film techniques, theories and movements in global cinema? You will study the different types of, and myths in, plots present in films, and how characters work as plot elements in cinema. The material then covers the great contributions of Soviet filmmakers Lev Kuleshov and Sergei Eisenstein in the field of montage editing. This course will cover critical theories about realism, such as the ideology from Marx's theory of economics, and naturalism, such as Darwin's ideas about nature. The course then describes the work done by important theoreticians of colour such as Rudolf Arnheim, David Bordwell and Raymond Edward Turner.
In addition, you will learn the key features of intertextuality, modernism and expressionism in cinema by studying popular movies such as 'Citizen Kane', 'The Matrix', 'Casablanca' and 'Blade Runner'. This course will also give you an overview of the French, Italian and Japanese masters, and their contributions to cinema. Finally, you will learn about auteur theory, postmodern cinema, and the New Hollywood wave (also known as American New Wave or the Hollywood Renaissance).
This course is aimed at meeting the interests and needs of young career professionals who want to develop a deeper understanding of different genres and theories of cinema, and for arts students who wish to improve their knowledge of film theory. If you start this course now, you can improve your understanding of key elements of cinema today.
Start Course Now