Film Editing Techniques, Plots and Narratives
Master the key features of film-editing techniques, and creating plots and narratives in this free online cinema course.
Publisher:

NPTEL
Do you know the difference between the plot of a film and its narrative? Do you know how enigma codes and cultural codes can be used in the editing process? This free online course in cinema studies covers film-editing techniques, plots, narrative and colour theory. You will also analyze the incorporation of myths into film plots and uncover some key notions of creating different characters.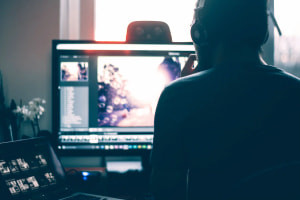 Duration

10-15 Hours

Accreditation

CPD
Description
You will immerse yourself in the concepts of film techniques, theories and movements in cinema during this free online course. Analyze the different types of, and myths in, movie plots, and the key ideas around creating characters in cinema. Then move onto the great contribution of iconic Soviet filmmakers Lev Kuleshov and Sergei Eisenstein in the field of montage editing.
This will lead to the introduction of French literary theorist Gerard Genette's concept of an unreliable narrator and how it reveals an interesting gap between appearance and reality. The course will cover critical theories of realism and naturalism, such as Charles Darwin's idea about nature and the ideology from Karl Marx's theory of economics. It then describes the work done by important colour theoreticians such as Rudolf Arnheim, David Bordwell, Eisenstein, Derek Jarman, and Edward Raymond Turner.
This course is aimed at meeting the interests and needs of young career professionals who want to develop a deeper understanding of different theories of film editing and colours in cinema, and for cinema studies students who want to build their theoretical knowledge of film artistry.
Start Course Now