Diploma in Film Studies: The French Masters and Classic Hollywood Cinema
Master key concepts of intertextuality and modernism by studying the French masters and classic Hollywood cinema..
Publisher:

NPTEL
The importance of intertextuality in cinema is examined in this free online course by looking at some canonical texts from the French New Wave and the golden age of Hollywood, which includes classics up to the 1960s. You will also study the work of French masters Jean Renoir and Robert Bresson, and their indelible contributions to the evolution of filmmaking.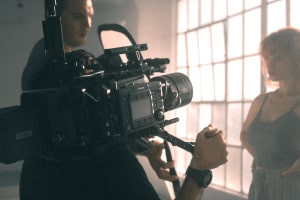 Duration

10-15 Hours

Accreditation

CPD
Description
This free online courses provides an introduction to intertextuality, the French masters and classic Hollywood cinema. You will also master the key features of modernism and expressionism in filmmaking. Kick off studying intertextuality by analyzing popular movies such as 'The Matrix', 'Casablanca' and 'Blade Runner' in detail. You will then study a brief history of the French masters, particularly Jean Renoir and Robert Bresson, and their important contributions to cinema.
The material goes on describes the concept of a 'canonical text' and the historical background of the new Hollywood movement and its far-reaching influence on cinema in all parts of the world. Get a brief overview of the Academy Awards (also known as 'the Oscars' and awarded every year by the American Academy of Motion Picture Arts and Sciences) before delving into an analysis of the work of famous filmmakers of classic Hollywood, such as George Stevens, William Wyler, Billy Wilder, Elia Kazan and George Cukor. Finally, this course will help you get detailed knowledge of melodrama and its myriad categories such as equestrian, nautical and canine. In addition, you will also look at the cinema of Douglas Sirk, a German film director best known for his work in Hollywood melodramas of the 1950s.
This course is aimed at meeting the interests and needs of young career professionals who want to develop a deep understanding of intertextuality, modernism and expressionism in cinema and for students wanting to study the history cinema.
Start Course Now