Machine Learning: Planning and Decision Making
Learn about how planning and decision making are used in solving problems in machine learning in this free online course
Publisher:

NPTEL
In Artificial intelligence, there is always a need to automate the decision-making process. This free online course on Planning and Decision Making in Machine Learning has been developed to cover the underlying core concepts that can be applied in a variety of situations as regards artificial intelligence. This course is intended to build on already acquired knowledge of principles such as knowledge representation and reasoning under uncertainty.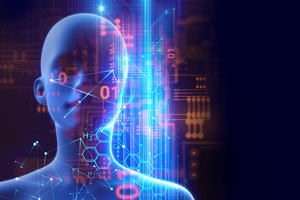 Duration

1.5-3 Hours

Accreditation

CPD
Description
Machine learning is a crucial area of artificial intelligence concerned with the representation and storage of data, as well as decision making and planning. This free online course is particularly useful for those who have taken a keen interest in computational data analysis as it brings together computer science and complex decision making, alongside predictive power. You will become familiar with real-world planning domains. You will also get to know more about how machines use the planning and scheduling process to solve problems.
The course explains the relationship between problem goals as well as how planning and acting are used in real-world problems. You will learn about the sequential decision problems, how it solves problems and the considerations that are put in place. You will study the process of assignment of utility to state sequences, and the decision cycle of a decision-theoretic agent. You will also be introduced to the Markov decision process and the Bellman equation.
This course then describes the cognitive and engineering approach to artificial intelligence activity. The course explains the approaches to solving problems in artificial intelligence and the impact of machine learning as a subset of artificial intelligence. You will get to know about the emerging trends in the area of technology as it relates to artificial intelligence and machine learning. So, start this course today to get more knowledge about this exciting field.
Start Course Now