Koronavīruss - Kas jums jāzina
Šis bezmaksas tiešsaistes kurss aptver koronavīrusa Covid-19 būtiskos aspektus
Health
Free Course
Šis bezmaksas tiešsaistes kurss par jauno koronavīrusu (Covid-19) koncentrējas uz jaunā koronavīrusa vēsturi, pārnešanu, simptomiem, iespējamo ārstēšanu un iespējamo profilaksi. Starptautiskās atbildes ietvaros Alison ir izveidojis šo bezmaksas tiešsaistes kursu par to, kas cilvēkiem jāzina par jauno koronavīrusu, tā fona un kā vislabāk tikt galā ar draudiem, ko tas rada jums, jūsu ģimenei un sabiedrībai.
Take this certificate on your own.
Start now and learn at your own pace.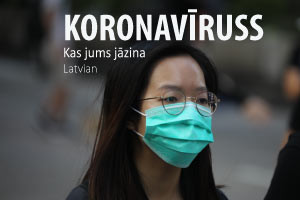 Description
Šis bezmaksas tiešsaistes kurss par jauno koronavīrusu koncentrējas uz vīrusa anamnēzi, simptomiem, pārnešanu un profilaksi, kas iepriekš nebija identificēts cilvēkiem. Koronavīrusi (CoV) ir liela vīrusu saime, kas izraisa slimības, sākot no saaukstēšanās un beidzot ar smagākām slimībām, piemēram, Tuvo Austrumu elpošanas sindromu (MERS-CoV) un smagu akūtu elpošanas sindromu (SARS-CoV). Koronavīrusi ir zoonozes, kas nozīmē, ka tos pārnēsā starp dzīvniekiem un cilvēkiem.
Kursā tiks diskutēts par to, kā vīrusa uzliesmojums var izraisīt nopietnas sekas tā inficēto personu veselībai, kā arī sekas to kopienu un valstu veselības resursiem, kurās šis uzliesmojums notiek. Biežas infekcijas pazīmes ir elpošanas sistēmas simptomi, drudzis, klepus, elpas trūkums un apgrūtināta elpošana. Smagākos gadījumos infekcija var izraisīt pneimoniju, smagu akūtu elpošanas sindromu, nieru mazspēju un pat nāvi.
Kurss ir unikāla iniciatīva, kuras pamatā ir Pasaules Veselības organizācijas (PVO), Ženēvas, Šveices un CDC (Slimību kontroles centra, ASV) sniegtā informācija. Šis kurss ir daļa no novatoriskas Alison iniciatīvas, lai izstrādātu ātrās reaģēšanas globālo mācību sertifikācijas sistēmu, lai apkarotu pandēmijas slimības. Šis bezmaksas kurss tiks atjaunināts katru dienu un būs pieejams vairāk nekā 100 valodās. Lai veicinātu zināšanu apzināšanos un izpratni par vīrusu un tā draudiem, Alison ir arī padarījis PDF sertifikācijas kursu bezmaksas pieejamu visā pasaulē. Apmeklējot šo kursu, jūs varat sevi atjaunināt, kā vislabāk tikt galā ar draudiem, ko jaunais koroanvīruss rada jums un citiem. Tātad, kāpēc gaidīt? Sāciet kursu šodien, un pēc 1-2 stundām būsiet ieguvis zināšanas, kas palīdzēs aizsargāt jūs, jūsu ģimeni un kopienu no jauna koronavīrusa pārnešanas un pārnešanas.
Start Course Now