Introduction to Occupational Hygiene - Revised
Improve your understanding of occupational hygiene and its impact on health in the workplace with this free course.
Publisher:

Advance Learning
This course in occupational hygiene will teach you how to assess health risks in the workplace and help an organization maintain high levels of health and safety. This specialist course covers topics such as toxicology, bodily systems (musculoskeletal, nervous and endocrine etc) as well as the importance of Material Safety Data Sheets (MSDS). Enrol and complete today to fine-tune your knowledge of OHS.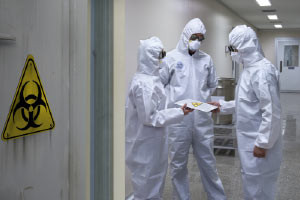 Duration

Hours

Accreditation

CPD
Description
This course will first introduce you to occupational hygiene and why it is important to recognize health hazards in the workplace. You will learn the history of occupational hygiene and how different parts of the body can be damaged due to inadequate occupational hygiene. Study contact dermatitis as well as the musculoskeletal, nervous, endocrine, gastrointestinal and circulatory systems. The material also discusses the major functions of the respiratory system as well as of the liver, kidney, and eyes.
You will then look into toxicology and the three main entry routes where toxins enter the body. Then move onto hazardous substances and how to assess health risks in the workplace. You will learn that much of the work involved in assessing workplace hazards can be carried out by accessing Materials Safety Data Sheets (MSDS), which is a standard way of communicating toxicology and other relevant information about dangerous substances. See why all assessments of risks to health should be reviewed at least every two years.
The role of occupational hygienists is very important in an organization. They ensure that workplace or occupational health and safety (OHS) is maintained by identifying, evaluating and controlling the exposure of the workers to chemical, physical, ergonomic and biological hazards. This introductory online course is designed to help you enhance your role as an occupational hygienist. So, enrol in the course today, and improve your professional skills in just a few short hours.
Start Course Now