Beginner Financial Statements
Do you know how to draw up and analyze accurate financial statements? This course breaks down this important skill.
Publisher:

Saylor Academy
In this free online certificate course, you will learn about the major financial statements: how to create them and how to use the information they provide. You will study the different types of financial ratios – their sources, formulas, purpose, uses and limitations - as well as how to interpret and apply them. The course also presents pro forma financial statements and how to use them to make vital managerial decisions.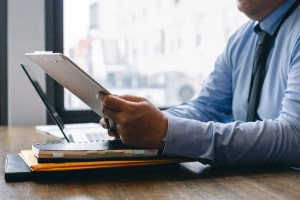 Duration

1.5-3 Hours

Accreditation

CPD
Description
This course provides insight into financial statements and how the information they provide is used for analysis and forecasting. It first presents the major statements – the income statement, the balance sheet and the statement of cash flows – and breaks down the standard elements that are included in them and the order in which those accounts are listed. In this course, you will also learn about less commonly used financial statements such as the statement of equity and the free cash flow statement (which is different from the statement of cash flows). Next, the income statement is introduced, as well as the non-cash items and the effects of GAAP (the generally accepted accounting principles used by the United States' Securities and Exchange Commission). Then comes the balance sheet – a representation of a firm's financial position at a single point in time. You will be able to identify assets, liability and shareholder's equity, and learn how to compute the balance sheet equation. The course also exposes you to the impact of taxes on firms. You will see how different forms of corporate organization affect the tax obligations for the firm and the individual owners. The material outlines the various types of taxes, and discusses the impact of depreciation on taxable income. It also compares a tax credit with a tax deduction, and demonstrates how to compute tax liability and depreciation. Then, it introduces the statement of cash flows, breaking down the three types of cash flows, their connection to other financial statements and the difference between economic value and market value.
The material then presents so-called forecasting or pro forma financial statements. You will be able to create a forecast of the income statement, using assumptions for the future growth of expenses and sales by category; and also create a forecast of a balance sheet and analyze it. The course emphasizes the importance of cash and good cash management to a business. You will learn how to analyze cash inflows and outflows so that you can better forecast a firm's cash budget. Businesses in all industries use pro forma income statements to make managerial decisions that affect their sustainability. Pro forma financial statements and cash budget are useful for valuing a firm in preparation for its sale, for comparisons of the impacts of financial proposed transactions, or for estimating future costs and expenses under certain business scenarios.
You may well ask why financial ratios are important for understanding the activities of the business. This question is addressed in the second module. It starts with an overview of the financial ratios, including their sources, purpose, uses and limitations. All types of financial ratios are presented: profitability, activity, liquidity, debt management and market ratios. You will also learn how to interpret the ratios and apply those interpretations to understanding the firm's activities. The course presents an overview of how financial ratios are used to aid in company analysis and industry comparisons, benchmarking, and trend analysis and describes the impact of inflation in an economy has on a firm's earnings and financial statements as well as some other items like accounting errors and unusual one-time gains or losses that can distort the true value or representation of information on financial statements. Finally, the course discusses financial modeling and pro forma analysis and how managers use these financial tools regularly to make internal decisions and to present to external partners such as banks and investors. When you have completed this course, you will also be able to use ratio analysis to assess a firm's performance to compare its performance to itself, its competitors, its industry, and across time.
Start Course Now