How to Take Control of Your Finances
In this free online course, learn how to coordinate and control your finances to enable a lifestyle of your choice.
Publisher:

KW Professional Organizers
In this free online course, study how to break free from living paycheque to paycheque. Learn to add clarity to your life goals, and feel confident about your financial well-being. Discover how to lead a happy, fun-filled life and enjoy financial freedom by taking full control of your finances. When you complete this course, you will know how to avoid debts, organize your finances, and create fruitful investments for the future. Enrol today!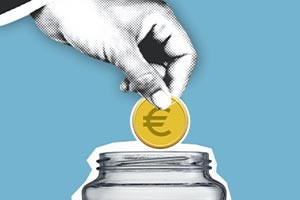 Duration

1.5-3 Hours

Accreditation

CPD
Description
Creating a lifestyle that attracts all the good things you desire in life is an intentional process. For many people, personal finance is a big tussle. They set goals to Gain control of their financial future, but they just do not know the actual steps to follow to get started. Perhaps, you've been asking questions like, "How do I get started with the numbers and templates that will guide me so I can take full control of my personal finances?" In this free online course, we will guide you through the process of taking control of your finances via a simple, step-by-step system. We provide loads of examples to get you started. We will provide you with methods and templates that financial experts have verified for automating finances. You will learn how to use the professional template to analyze your financial records to be more aware of the current situations of your finances. Then, you will be able to identify your current financial state and spending limits, create an intentional budget, and compare your lifestyle options.
Next, you will be shown how you can assess your income, expenses, savings, and investments. If perhaps you are currently living in debt. Do you know that credit card debt is one of the worst kinds of debt? Maybe, your debts, loans and mortgages are piling up daily, and you desperately want a way out. You will be taught how to pay off debts fast by using the practical approach for managing your debts and investments. Learn how you can create a balanced financial lifestyle via the zero-based budget model. Likewise, you will see how to create specific budgets to cater for festivities, recreational activities, vacation expenses, etc. The course will help you identify three kinds of assets. You will be shown how you can estimate your net worth by comparing your assets and liabilities. We will show you how to track your expenses manually and the systems for matching real-life buckets of expenses with the finance template.
Furthermore, the features and interfaces of some web and mobile applications that you can use to monitor your daily, weekly and monthly expenditures and more will be exhibited. The course material will reveal the envelope system and the numerous advantages of adopting the model to help you avoid overspending. Learn how important it is to have an emergency fund that functions separately from your income, as well as the strategies for organizing your finances. What are the motivations that drive you towards taking complete control of your finances? You must inscribe them on an epigraph, hang the slate, and back it up with affirmations to constantly remind you of your journey towards financial freedom. Whether you are neck-deep in debt, living a disorientated lifestyle, or seeking how to finally gain total control of your finances, this course is the one for you. By completing this course, you will acquire the knowledge that will help you change your financial situation. So why wait? Start taking full control of your finances. Enrol on this course today!
Start Course Now