Practical Lessons on Personal Finance
Take control of your personal finances and learn practical lessons about money management in this free online course.
Publisher:

Proactive Ideas
Do you often find yourself struggling to stretch money? This free online course improves your money-management skills and overall financial literacy. We explore topics like intelligent savings, wise spending, electronic money management, investment strategies and more. These simple yet effective techniques can turn your finances around so sign up to learn how to take advantage of opportunities and do more with less.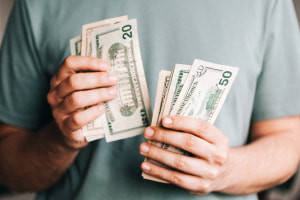 Duration

1.5-3 Hours

Accreditation

CPD
Description
Many people struggle to manage their money well enough to build up savings. Are you one of them? This free online course provides some practical lessons that can improve your finances by honing your financial literacy. The course is taught in two modules that address topics from cost-cutting to saving to making investments and can put you on the path to financial freedom.
We begin with financial planning as we explain how to begin improving the state of your finances. We establish the significance of being financially responsible and offer tips for choosing a suitable career to meet your personal goals. The course then goes over some proven financial strategies and explains how to be smart about reducing costs and saving money. We explore the principles of savvy money management and break down how to make reasonable financial decisions, talk about wealth and manage funds electronically.
The course then investigates the concepts of debit and credit. We study the pros and cons of these ideas and explain how to use each to your advantage. If you owe money, you can benefit from some simple and practical ways to quickly shed debt. We demonstrate how to spend money wisely and why this is important before laying out the principles of insurance planning. We show you how to set up suitable insurance plans to secure the future for you and your loved ones. Lastly, we examine the important basics of investing and study the various types of investment vehicles to find the best path to your financial goals. If you are determined to turn your finances around, sign up for this free online course that can help you control your money and your future.
Start Course Now