Global Health Initiative: Diabetes Awareness
Learn the causes, symptoms, and diagnosis of diabetes as well as the treatment and preventive measures of the disease.
Publisher:

Advance Learning
This free online Global Health Initiative course teaches you diabetes awareness. Diabetes is a chronic disease that affects the pancreas. It occurs when the pancreas is no longer capable of making insulin or when the body cannot make good use of the insulin it produces. With the Global Health Initiative course series, you will become more aware of common diseases that affect millions of people worldwide. Start learning, today.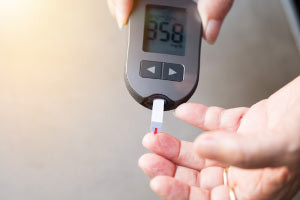 Duration

Hours

Accreditation

CPD
Description
This course begins by giving you a better understanding of what diabetes is. Diabetes is a broad term given to several types of metabolic diseases that result from a glucose imbalance in the body. With this course, you will learn that diabetes develops if the body cannot produce enough insulin, or if the body has impaired responsiveness or insensitivity to insulin. You will study the three main types of diabetes which are Type 1 Diabetes, Type 2 Diabetes and Gestational Diabetes Mellitus.
You will then look into the four tests that are typically used in the diagnosis of diabetes and prediabetes states. These include Fasting Plasma Glucose (FPG), Random Plasma Glucose (RPG), Oral Glucose Tolerance Test(OGTT), and A1C level. You will learn that people with diabetes have an increased risk of developing a number of serious health problems. This course will also teach you the most consequential risk factors that can increase the incidence of diabetes.
Diabetes is now one of the most common diseases globally. Upon the completion of this course, you will learn the important aspects of diabetes as well as the aim of diabetes treatment which is to keep blood glucose level as near to normal as possible. You will also gain better insight into how a patient can live with diabetes and how family, friends and colleagues can cope with stand support a sufferer. Sign up for this course today.
Start Course Now