Fundamentals of Health and Safety in the Workplace
Gain a solid understanding of the fundamental concepts of workplace health and safety with this free online course.
Free Course
This course is designed to help you understand your duties to your fellow workers and your employer's duties to you. It will teach you about the fundamentals of health and safety in the workplace, guide you through the Health and Safety at Work Act, and give you a strong understanding of study risk assessment and the working environment. This is essential knowledge for employees in any organisation, and will serve you well throughout your career.
Take this certificate on your own.
Start now and learn at your own pace.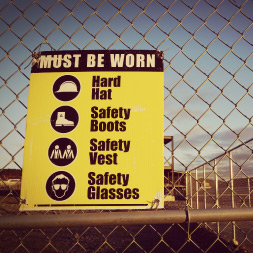 Description
This online workplace health and safety course will first cover the essential topic of risk assessment. Here, you will be shown how to identify workplace hazards and risk factors that have the potential to cause harm. You will then learn how to analyze and evaluate the risks associated with each type of hazard. Next, you will study the different types of fires and fire extinguishers such as water and foam, carbon dioxide, and wet chemical fire extinguishers to name a few.
Next, you will learn about workplace health and safety issues involving the environment. The work environment refers to the surrounding conditions in which an employee operates. This may be composed of physical conditions such as office temperature, or equipment such as personal computers, You will also cover the electricity and other work-related factors such as manufacturing processes or procedures. You will also study health and safety issues involving chemicals and other important hazards.
Raising your awareness of the dangers that may be present in your workplace will keep you away from harm and injury. This course will be of real values to all workers wishing to learn more about the fundamentals of health and safety in the workplace, especially for those who are working in the training and employment department. So, check out the course and learn how to keep yourself and your colleagues out of harm's way.
Start Course Now
h