Financial Funds
Learn more about mutual funds, open-ended funds, closed-end funds, and hedge funds with this finance course.
Publisher:

Khan Academy
In this free online hedge funds course you can develop your understanding of financial funds and financial economics. Terms like "hedge funds", "open-ended funds", and "mutual funds" are regularly employed by fund managers, as well as in business and the financial media - but few people truly understand what they mean. This course will give you a better understanding of these terms and their role in financial economics in a few short hours.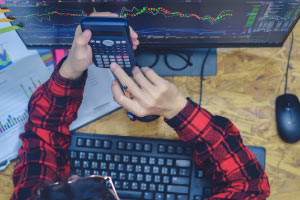 Duration

1.5-3 Hours

Accreditation

CPD
Description
An open-end mutual fund is a diversified portfolio of assets created by the pooling of investor money. This course will teach you how an open-end mutual fund provides an easy, low-cost way to pool money and purchase a diversified portfolio reflecting a specific investment objective. You will also look into a closed-end mutual fund which is a portfolio of pooled assets that raises a fixed amount of capital through an initial public offering (IPO) and then lists shares for trade on a stock exchange.
You will then study Exchange Traded Funds (ETFs) which is a collection of securities that tracks an underlying index. You will learn that an exchange-traded fund is a marketable security with an associated price for buying and selling. You will also be introduced to hedge funds where you will learn about their structures and fees. You will also study venture capital which has high-risk/high-return opportunities, and private equity which is composed of funds and investors that directly invest in private companies.
Hedge funds are typically open-ended funds invested in a diverse range of assets. Open and close-ended funds are straight forward. The former is open to shareholders in terms of buying and selling of shares. The latter is closed and once you buy in you cannot leave unless you personally trade your share. By taking this course and you will gain a clear understanding of these types of funds and learn how fund managers make money through performance and commission.
Start Course Now