Entrepreneurship and IP Strategies
This free online course explains how to combine entrepreneurship with efficient management of intellectual property.
Publisher:

NPTEL
This free online business course lays out the various types of intellectual property (IP) and their related approaches. We take you through the schemes and policies through which your government may assist entrepreneurs, including incubators and research parks. We then unveil several business models and show you how to combine effective business management with efficient IP management to boost profits.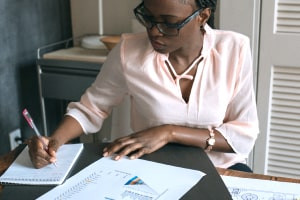 Duration

6-10 Hours

Accreditation

CPD
Description
Savvy intellectual property (IP) strategy is a must for any entrepreneur who wants to survive in the cut-throat world of business. This course explains how to harness government assistance and covers various IP strategies for entrepreneurs and start-ups, including: confidentiality about technology-related activities, ownership and percentage sharing, trademarks and cogent policies that provide close management of IP. We provide many other IP strategies, including the IP transaction that monetizes IP through licensing after its valuation and we demonstrate how to maximize that income.
Government can play a key role in the development of small businesses and this course teaches you how to take advantage of such aid. The Indian government, for instance, helps through subsidized incubators and research parks that help young companies. Experienced staff deliver and coordinate support to quickly make new businesses self-sufficient. These parks provide various managerial benefits, including resource matching, networking opportunities, shared services support and financial backing. Research parks attract and generate scientific and technological talent that can help your enterprise. Indian government assistance also takes the form of policies such as Stand-Up India, the Biotechnology Ignition Grant (BIG) and the Women Entrepreneurship Platform (WEP).
As an entrepreneur, you should combine IP strategy and government schemes to get ahead of the competition. For instance, you must file a patent application for any technological discovery your business makes. Similarly, industrial design may improve aesthetics and specific know-how must be protected as trade secrets. We unpack other IP strategies throughout the course and provide many practical details. You may also plan to buy IP from various sources and bundle it for profitable resale. We take you through the strategies you need to compete successfully in a ruthless business environment. This course can help budding entrepreneurs and small business owners but also suits anyone looking to take a management track in a larger organization as it shows you how to use existing IP to boost profits.
Start Course Now