Entrepreneurship and IP Strategies
In this free online course, you will learn how to couple entrepreneurship with efficient IP management.
Publisher:

NPTEL
This free online course in entrepreneurship and IP strategies, covers the various Intellectual Property types and related approaches, along with the schemes and policies through which the government may assist entrepreneurs. You will be taught how incubators and research parks assist entrepreneurs. The course will unveil various business models and how to combine effective business management with efficient IP management.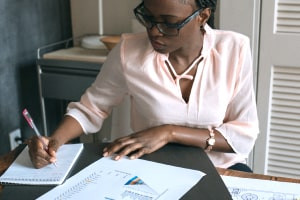 Duration

2-3 Hours

Accreditation

CPD
Description
On the grounds of cut-throat competition among enterprises, IP strategising is a must for any entrepreneur who wants to survive in this prevailing environment of Intellectual Property (IP). Indeed, this course will cover the various strategies that entrepreneurs, MSME and Start-ups use, along with the multiple ways through which the government may assist them. What is an MSME? What is a Start-up? This course will look at these questions and answer them fully. MSME and start-ups use many IP strategies to achieve a comparative advantage. Confidentiality about technology-related activities is one of them. Other methods include ownership and percentage sharing, the need to choose the right trademark for a particular product, and the necessity to plan and manage IP policy. As you study the course, you will discover many other IP strategies, along with the IP transaction, which is the monetisation of IP after its valuation. The course deals with the role of the government in the development of these MSME and Start-ups.
As you work through the course, you will learn various ways for a government to assist MSME and start-ups. In India, for instance, the government helps through incubators and research parks. Incubators are government-subsidized entities that provide business assistance to early-stage companies. These entities include experienced staff who deliver and coordinate business assistance to entrepreneurs to lead them to self-sufficiency within a relatively short time. Resources matching, networking opportunities, business assistance, share services support are, among others, the managerial fields in which entrepreneurs benefit from incubators, along with the financial backing. As a shrine of science and technology companies, a research park attracts or generate talents. Details about incubation and research parks are given throughout this course, allowing you some insight into the contribution you may expect from your country's government. In India, for instance, the government assists MSME and start-ups through various schemes and policies such as Stand-Up India, BIG (Biotechnology Ignition Grant) and WEP (Women Entrepreneurship Platform), to list just a few.
Finally, as a leader of an MSME or Start-up, it will be possible and wiser to combine IP strategies and government schemes and policies all over the timeline of your business development, thus securing a competitive advantage over other competitors. For instance, for technological discoveries within your business, you must opt for filing a patent application. For aesthetics, you must resort to industrial design. For specific know-how, you must protect it as a trade secret. You will learn other IP strategies throughout the course, along with many practical details. You must also not lose sight of the possibility of buying IP from various sources and bundle them, resulting in the value addition of the bundled portfolio and selling it. This course will provide you with all the strategies you need to compete successfully in this ruthless environment. This course will be of great interest to any person who wants to strategise in an IP-management climate. Students, prospective entrepreneurs and leaders of start-up companies will find this course particularly interesting.
Start Course Now