Diploma in Ethical Hacking
Learn about ethical hacking network vulnerabilities, and network security in this free online course.
Publisher:

NPTEL
This free online ethical hacking course can be of great help for people who have much interest in the field of networking and hacking – ethically. The course gives insights into what it takes to be an ethical hacker, the roles of an ethical hacker, and network vulnerabilities. By the end of the course, you will be well equipped with the tools to use for network vulnerability assessment. Get started today and build your knowledge base.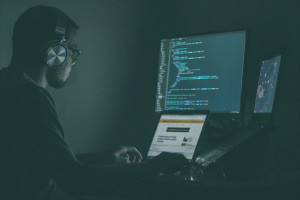 Duration

10-15 Hours

Accreditation

CPD
Description
This course will begin by introducing you to ethical hacking and basic concepts of networking. You will learn about the roles of an ethical hacker, penetration testing methodologies like tiger box and white box models.  You will learn about the TCP/IP stack, types of computer network, IP addressing, TCP, UDP and IP subnetting. It takes knowledge of network and computer technology to be a security tester otherwise known as an ethical hacker.
The course then explains the different routing protocols like Routing Information Protocol (RIP) and Open Shortest Path First (OSPF). You will learn about IP version 4 and IP version 6, which happens to be the latest IP version. Next, you will see a live demonstration of how a lab is set up for ethical hacking and also how to install and use Nessus for vulnerability scanning. You will gain an understanding of how real hackers think and attack innocent victims' computer systems.
Finally, you will learn about social engineering attack, man in the middle attack, basic concepts of cryptography, cryptographic hash functions, digital certificate and digital signature. You will also learn some security attacks on systems through malwares, phishing, password cracking, DDoS and Dos. You will then move on to learn about the measures taken to secure information from attackers or hackers through the use of biometrics and steganography and also perform network analysis using Wireshark. Start this course today, and learn valuable skills in ethical hacking.
Start Course Now