Diploma in Equipment Management in Construction
In this free online course, learn about the processes and methods involved in the Management of Construction Equipment.
Publisher:

NPTEL
The evolution of construction materials and equipment technologies has magnified the need for experts who can implement strategies that create profitable equipment management plans. In this free online course, you will learn about the factors that govern the selection of equipment for different construction projects. Boost your construction methods equipment management knowledge and skills by studying this comprehensive course.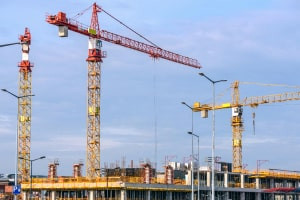 Duration

10-15 Hours

Accreditation

CPD
Description
Are you looking to become an expert in implementing profitable equipment management strategies for different construction projects? This course will give you the ability to create economic equipment utilization plans and determine the optimum equipment replacement time. Gain insight into the significance of estimating the costs associated with a particular machine, which is important especially when you are looking to achieve profitable equipment utilisation. This knowledge will also help you when you are preparing a bid for any project. You will learn how to create an equipment utilisation plan when working with versatile equipment in a project and ensure that there is no financial loss as a result of equipment idle time and project delays. Discover that when switching between different depreciation methods, you first have to compare the depreciation that is calculated using the double-declining balance method and the straight-line method. Does it matter which depreciation value to use when calculating the book value of equipment? This will be explained in detail in the course.
At first, you will be introduced to the components of the equipment planning process and the general guidelines for this planning process. This is a key step because it will help you become economically competitive as a constructor by ensuring that your equipment is mechanically and technologically viable. Then, you will find out that in some cases the value of the equipment needed for a particular project may be greater than the value of the contract you are bidding for. In that case, it might not be possible for you to recover all the costs invested in that particular machine and you may need a series of projects to recover those costs. Why is it so important to carry out an accurate cost estimation of equipment? This is one of the many issues you will come to fully understand as you study this course. You will be able to differentiate between ownership costs and operating costs as both of these costs have to be recovered through the profitable use of equipment.
Next, you will learn about the different phases in the life of equipment which starts when it is purchased, then the period when it is being used efficiently and finally ending when it is replaced at the end of its useful life. An understanding of these critical phases in the life of the equipment will help you make the key replacement decisions and answer the question of whether to replace that equipment and when to do so. Do you want to avoid the common mistake of buying the wrong machine for a particular project? Mastering performance charts will help you figure out beforehand the machine's performance for any given project conditions. Finally, you will study average annual cumulative costs associated with machines, cash flow diagrams, earth-moving fundamentals, and equipment power requirements. This course will be of interest to civil engineers, estimators, or students interested in learning about equipment management in construction. Why wait? Start this course today and become a construction and equipment management expert.
Start Course Now