Diploma in Advanced iOS and Swift
Gain the skills to create robust applications and become a successful iOS app developer with this free online course.
Publisher:

Devslopes
This free online iOS and Swift development course will give you a better understanding of iOS and Swift and delves into more advanced topics such as protocols, extensions, Protocol Oriented Programming, unit testing, UI testing, and the Vision Framework. iOS development is a fast-growing industry. With this course, you will acquire the skills to create efficient, robust applications integral in becoming a successful developer.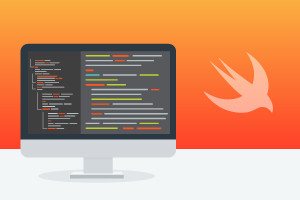 Duration

Hours

Accreditation

CPD
Description
iOS app development is a booming industry. Having the ability to create industry standard, robust applications is seen as a huge benefit to employer's. This course demonstrates how to take your iOS development skills to the next level and learn advanced frameworks and techniques. You will be introduced to some of the more difficult design and development concepts and you will gain an understanding of how to create state-of-the-art applications.
The course begins by discussing advanced Swift 4 concepts such as enumerations, extensions, protocols and delegates. It then explores data structures, algorithms before delving into Protocol Oriented Programming and Reactive Programming design patterns. Finally, course concludes with modules on unit testing, UI Testing and Apple's Vision Framework. The course offers a perfect array of advanced topics to ensure you're ready to create a variety of applications to the industry standard.
If you're interested in becoming an advanced iOS developer or you are interested in working in the tech industry, then this course provides an ideal starting point on the road to employment. With this course, the topics are explained clearly and concisely and their application in real-life is outlined. Start this course today and gain the skills necessary to become an elite developer!
Start Course Now