Diploma in iOS11 and Swift 4 Programming
This free online course examines the basics of building and implementing professional iOS applications using Swift 4.
Publisher:

YouAccel Training
Are you interested in creating your own iPhone and iPad iOS 11 apps but are not sure where to start from? Diploma in iOS11 and Swift 4 Programming is a free online course that introduces you to designing and implementing professional iOS apps. The course analyzes how to install Xcode, write code in Swift 4, and how to manipulate core data. You will also learn about Firebase. So, register for this course and begin your next learning journey!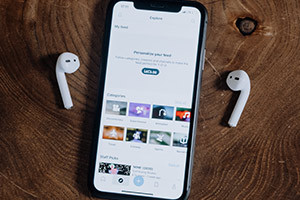 Duration

10-15 Hours

Accreditation

CPD
Description
Xcode is a complete developer toolset for creating apps for Mac, iPhone, iPad, Apple Watch, and Apple TV. Xcode brings user interface design, coding, testing, into a unified workflow. Xcode supports source code for the programming languages C, C++, AppleScript, Python, Ruby, and Swift. Xcode includes the GUI tool Instruments, which runs atop a dynamic tracing framework, DTrace. It was created by Sun Microsystems and released as part of OpenSolaris. Swift is a powerful and intuitive programming language for iOS, iPadOS, macOS, tvOS, and watchOS. Xcode also integrates built-in support for source code management using the Git version control system and protocol. Writing Swift code is interactive and fun, the syntax is concise yet expressive, and Swift includes modern features developers love. Swift code is safe by design, yet also produces software that runs lightning-fast. Swift is the result of the latest research on programming languages, combined with decades of experience building Apple platforms.
Diploma in iOS11 and Swift 4 Programming is a free online course that begins by introducing you to how to install Xcode 9. Xcode 9 provides a completely rebuilt source code management component, with seamless Git and GitHub integration. The ability to run multiple concurrent simulators, as well as wirelessly debug on physical devices such as the iPhone and Apple TV makes it very suitable for programming. If you are working on a project, over time you may want to keep track of which changes were made, by whom, and when those changes were made. This becomes increasingly important if you end up having a bug in your code. But Git can also be a bit confusing when you first start learning it. This course introduces you to Git version control and the terminal basics. Next, the course introduces you to core data, how to implement google Admob and Firebase. Firebase offers a number of services, including analytics, authentication, cloud messaging, and real-time database.
Machine learning is the study of computer algorithms that can improve automatically through experience and by the use of data. Its algorithms are used in a wide variety of applications, such as in medicine, email filtering, and speech recognition. It is also applied in computer vision, where it is difficult or unfeasible to develop conventional algorithms to perform the needed tasks. You should be able to apply this knowledge and implement other features of machine learning in your applications. Augmented reality (AR) describes user experiences that add 2D or 3D elements. ARKit combines device motion tracking, camera scene capture, advanced scene processing, and display conveniences to simplify the task of building an AR experience. This course identifies how to create many kinds of AR experiences by using the front or rear camera of an iOS device. So, register for this course today and begin your next learning journey!
Start Course Now