Architecture of Welding and Joining Technologies
Online course about the architectural welding, chemical reactions in welding as well as solidification and cracking.
Publisher:

NPTEL
This free online certification course about architectural welding will teach you about the architecture of welding and joining technologies. The course covers welding metal, chemical reactions, residual stress and distortion in welding. This free online course will teach you the remedies for distortion, solidification and phase transformation in welding. It will also teach you the basic solidification modes, and weld metal nucleation mechanics.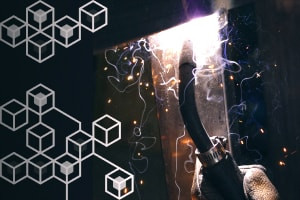 Duration

1.5-3 Hours

Accreditation

CPD
Description
This free online Architecture of Welding and Joining Technologies course will help you understand the structures and design of welding. You will learn about welding metal, the chemical and slag metal reactions, and oxygen and nitrogen processes in welding. This will further lead you to learn about residual stress, distortion and the remedies of distortion. This online training program will also teach you about welding solidification,and the complete diffusion in solids and liquids.
Next in this free online certification course, you will be introduced to constitutional supercooling in welding solidification and phase transformation. You will learn about solidification, cracking and it's causes during the welding process. This free online training will further teach you about the heat treatment of weld joints and its importance.
Furthermore, you will learn about the basic solidification modes and cracking as well as weld metal nucleation mechanics. By the end of this study program, you will have a strong understanding and knowledge in Architectural Welding and chemical reactions in welding which will enable you to become a better welder. Join our free learning community and begin this online welding certification course in Architecture of Welding and Joining Technologies.
Start Course Now