Applied Behaviour Analysis
Learn how Applied Behaviour Analysis analysis is used to treat children with Autism in this free online course.
Publisher:

Liau Alex
Applied Behaviour Analysis (ABA) is considered the Gold standard for treating children with Autism Spectrum Disorder. This free online course will introduce you to ABA, the theories that guide it and its rules and techniques. This course also contains detailed demonstrations of how you can use different ABA techniques like chaining and patterning. These techniques improve motor skills, language skills, cognitive function and visuospatial skills.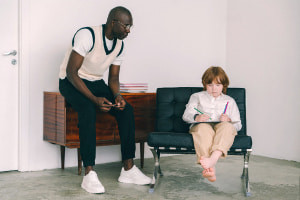 Duration

1.5-3 Hours

Accreditation

CPD
Description
This course covers Applied Behaviour Analysis (ABA) theories and techniques and how its methods like Matrix and Number Theory are employed in improving a child's language, cognitive, motor and visuospatial skills. It begins by introducing Applied Behaviour Analysis and explaining the Antecedent-Behaviour-Consequence (ABC) model – a guiding principle of ABA. The course proceeds to cover rules and foundational techniques of ABA. Next, illustrations are made of how ABA could improve motor skills and how methods like the Picture Exchange Communication System could improve language skills.
The second half of the course explains and demonstrates how ABA techniques like Matrix, Chaining, Follow the Rule, and Sequencing can be used to improve cognitive function in children with Autism. The course then introduces techniques like the Number Concept, Patterning, Gradation, and Block Design. It demonstrates with videos how these techniques can improve a child's visuospatial skills. The course concludes by teaching how to ensure teachings from ABA sessions could help a child when they face similar situations in real life.
Various medical institutions recognise Applied Behaviour Analysis as the standard for treating Autism. Autism makes handling children more difficult and makes children deficient in skills needed to navigate parts of everyday life. This course provides valuable insights into the behaviours of children with Autism. It demonstrates how one can improve essential skills to help children with Autism lead more normal lives. If you are a parent or an individual tasked with caring for Autistic children, this course is for you. Start now and learn to treat Autism in three hours.
Start Course Now