A Complete Guide to Camtasia 2021
Learn to master your screen recording and video production with Camtasia editing software in this free online course.
Publisher:

Ashraf Said AlMadhoun
In this free online course, you will download and install the full Camtasia software and learn to use it to improve your editing and production capabilities optimally. In addition, you will learn how to record, edit and share your video productions and nail the basics of video and audio editing. Improve the quality and content of your videos with this unique course by mastering the basics of Camtasia.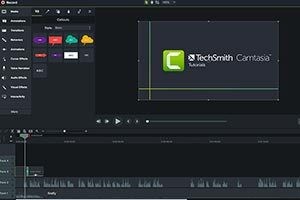 Duration

3-4 Hours

Accreditation

CPD
Description
Become a master in screen recording and video production by mastering the basics of Camtasia. This course will have something for you, whether you are a beginner just learning to manage video editing software or a more seasoned professional wanting to sharpen your skillset. We will start by downloading and setting up a TechSmith account and installing Camtasia. You will then work with your first video, learning how to record, edit and share the content. Next, the course includes some video editing basics about timelines and canvases, explaining how to maximize your production quality. We will then move into more specific and specialized editing techniques such as annotations, callouts, and titles. We will show you how to include these and use them optimally within your videos. Finally, you will be given quantities of information and ways to utilize the Camtasia software to increase the value of your content.
We will discuss how to export and share your videos and highlight the differences between these two functionalities. You will analyze audio settings and learn to edit and optimize the audio within each video. You will learn how to increase volume where necessary, level pitch or remove certain unwanted background disturbances. Next, we will show you how to zoom and pan with animations. This feature is a more advanced editing skill but can make a massive difference to the quality of your content. We will explore templates and discuss how to use them to your benefit – especially if you value more straightforward types of editing. Lastly, we will dive into understanding menus. You will compare several menus and how to use them correctly. You will discover how to save and export your video productions accurately and the differences between the file menu, edit menu, and export menu. Understanding these features will allow you to navigate the software more efficiently without saving or filing mistakes.
This course will highlight the importance of good software with an easy-to-use layout. You will develop a competent understanding of using Camtasia to utilize the editing tools available optimally. The learnings from this course will help you maximize both productivity and production value when editing. A course like this will help anyone improve their editing skills for personal, educational achievement, entertainment, or even enhance their general skillset. Although it's only a few minutes long, most of the videos are packed full of information and instructions so that you don't need to go online and scour through hours of educational content to nit-pick little pieces of information that you need. We have it all conveniently in one place. So, start this free online course today and refine your recording and production skills with Camtasia. 
Start Course Now