US Presidential Election 2020
How well do you know policy issues ahead of the US presidential election? Test your knowledge before voting on Nov 3rd!
Publisher:

Advance Learning
This free online course covers the major issues in the 2020 US Presidential Election. The upcoming election is set to shape the future of America and understanding the issues surrounding this election is very important. This course presents Joe Biden and Donald Trump's positions on issues from health care, education to foreign policy and economy, showing how they will govern. Make sure you know what you are voting on!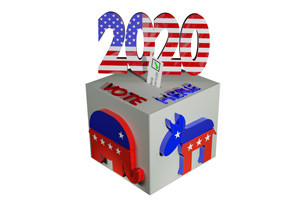 Duration

1.5-3 Hours

Accreditation

CPD
Description
This United States Presidential Election 2020 course begins by taking an in-depth look at domestic policy issues including education, climate change, gun control, health care, police reform, technology, and immigration. You will learn where both Joe Biden and Donald Trump stand on these key issues which affect the everyday lives and electoral votes of all Americans and the measures they intend to take over the next four years of their administration. You will then move on to learn about the issues of foreign policy and defense and the candidates' views on the military.
The US presidential elections course then tackles the issues of government reform, housing and the economy, laying bare Biden and Trump's thoughts on the role of the federal government, the problems with housing across the country and how tax policy differs between the two parties. Finally, the course takes you through a number of social issues facing the candidates, from abortion and criminal justice to LGBTQ+ rights and explains how each party would deal with them in government.
By the end of this course, you will have a strong understanding of all the major issues facing Joe Biden and Donald Trump in the 2020 president of the United States Election. You will know where both candidates stand on each subject and are able to make an informed decision when you cast your vote in November and help decide the future of the country with presidential election results. So why wait? Make sure you start your learning journey today.
Start Course Now