The Psychology of Reading, Writing and Bilingualism
Dive into the interesting world of reading, writing and bilingualism and study the mental process behind these abilities
Publisher:

NPTEL
Reading and writing is something that we may take for granted on a daily basis and if you're bilingual, the chances are you hardly notice dipping in and out of either language. This course focuses on the cognitive advantages and disadvantages of being bilingual as well as the individual features of the written language from across the world. We'll look into the features and characteristics of different written texts from around the world.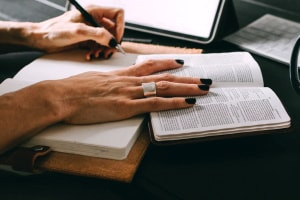 Duration

4-5 Hours

Accreditation

CPD
Description
The first part of this course will focus on the principles of reading and writing. We will begin by looking at how written texts are processed in the brain and you'll learn about different forms of written language. This includes the characteristics present in the different types of text whilst also looking at the mental processes involved in the comprehension of different languages.
The concept of orthography, or the spelling system a language has, will be discussed next. Dyslexia and the impact it has on a person's ability to read and write proficiently will be discussed along with other barriers to reading and writing that people may come across. You will look at how people compose a piece of writing and what it takes to develop something fully from a writer's standpoint.  
Being able to speak two languages or being bilingual, is a skill that many people across the world have or are forced to have. Irish people were forced to learn English as well as their native Irish, the Finnish can speak Swedish as well as a native Swedish person, not to mention the many different dialects the people of Nigeria swing in and out of on a daily basis. This course is looking at the way that our brain develops the ability to read, write and speak another language and therefore read and write in a different language.
Start Course Now