Advanced Diploma in the Psychology of Language
Learn about the Psychological Principles and the Science of Language and Communication in this free online course.
Publisher:

NPTEL
In this free online course in the Psychology of Language, You will learn about the concepts of Psycholinguistics which features the theories and experimental procedures associated with Language and Communication. You will also study the various regions of the brain that support such cognitive functions as Speech Perception, Reading, Writing, and more. Anyone in the field of Psychology or Linguistics will benefit from studying this course.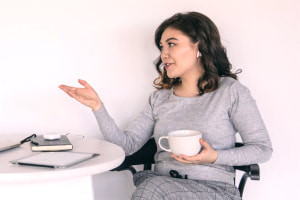 Duration

20-30 Hours

Accreditation

CPD
Description
The Psychological Principles and the development of Language and Communication are discussed in this free online course. The first section focuses on the general features of the animal communication system. You will learn about the factors that influence animal communication such as mating, feeding, socializing, and more. You will also learn about the characteristics of the human language where you will identify the distinguishing features of human communication over that of animals.
The next section will discuss the Science of Language. In this section, you will learn about the theories, hypotheses, and experimental procedures that are related to the study of language and communication. The various structures in the brain that enable Language Production and Perception will be identified and you will come to understand the procedures adopted by the brain in learning and storing words. Thereafter, you will see how the brain functions to combine different words to form simple and complex sentences that can be used when communicating.
The last section introduces the features of Reading and Writing in the context of the most common writing systems in the world. You will learn about the cognitive processes involved in reading texts as well as the disabilities of reading and writing such as dyslexia. The concepts of Bilingualism will also be discussed in this section. This course will be beneficial to those studying Linguistics, Psychology, or any related courses. It will also be highly informative to those who simply want to improve their learning and understanding of the subject matters discussed herein. Why wait, start this course today!
Start Course Now