Taking Meeting Minutes
Acquire a professional skill by learning how to take top quality meeting minutes effectively in this free online course.
Publisher:

CourseFlix
Learn about the finer nuances of becoming a proficient minute-taker in this free online skill development course. The structured course content will explain the basics, standards, and content of meeting minutes. You will learn about the choice of layout options and how to share and file the minutes. You will also be able to focus on developing some of your personal skills. This is a useful course for those looking for a career in administration.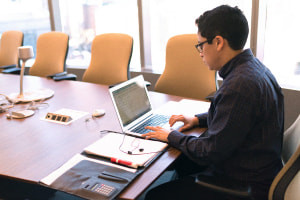 Duration

1.5-3 Hours

Accreditation

CPD
Description
It is likely that we may not recall the key points discussed in a meeting. Hence, a well documented meeting note which highlights the discussed agenda and action points, is a valuable document worth revisiting. This makes it important for organisations to have a minute taking protocol in every meeting. It is an effective way to maintain records of discussions and accomplishments in official meetings. So, how is this achieved? Would these be long and complicated writings? Who reads these notes? Does it require any special skill? You will get answers to all these questions as you complete each module of the course. It begins with the basic understanding of taking meeting minutes, the do's and the don'ts of minutes and then you will be introduced to the tasks and responsibilities of a minute taker who can either be a specially appointed person or anyone who attends the meeting.
You will learn about the importance of standards and the key tenets of pre-meeting preparation. The role of technology cannot be ignored in this aspect of meeting administration. You will get acquainted with the various methods and ways by which one can be an efficient minute taker. Capturing information quickly and accurately while a meeting is in progress entails learning some skills and techniques. As the course teaches these, you will also learn about the correct ways of taking and sharing meeting minutes; what kind of preparation does one need before a meeting, how should a minute taker communicate with the Chair and the attendees and what makes a good minute taker. The step-by-step description of all these aspects of professional minute taking will enrich your administrative skill. Each topic has a few exercises and a self assessment quiz that will help you to master the essential facts of minute taking.
The second module of the course will teach the roles of a minute taker during and after a meeting. You will get useful tips on how to investigate and prevent common mistakes made during meetings and how to use mind mapping tools to capture information. The module will also focus on a few other personal skills that are essential for any minute taker. You will learn why sharpening your listening, editing and proofreading competence will augment your expertise in minute taking and elevate your proficiency level. This is a valued skill in any administrative role, as in addition to capturing meaningful information, the minute takers also help in keeping the meeting on track. They know the importance of setting meeting agenda and work closely with top executives. Many organisations offer full time positions for professional minute takers because all business meetings dealing with critical or sensitive issues need impartial, precise and timely documentation of the proceedings. Think smart and enrol in this free course right now.
Start Course Now